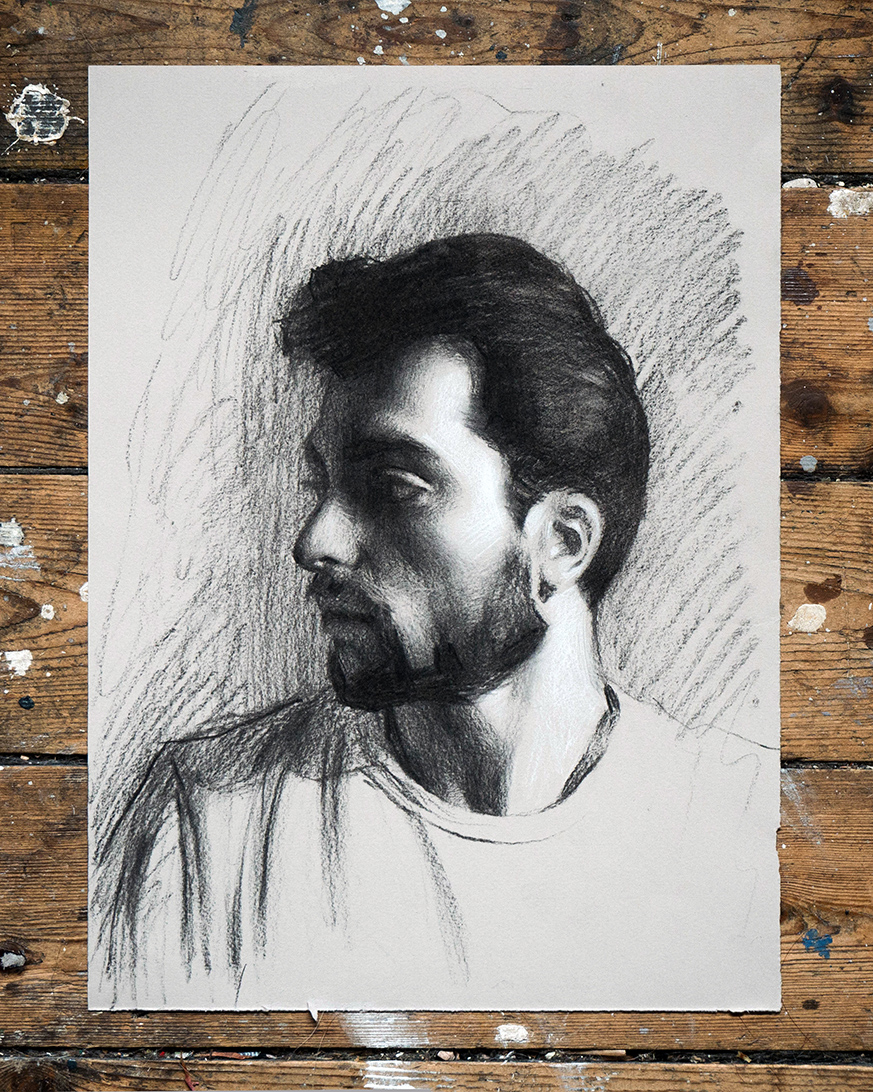 The approach you will learn in this
course
may be
a bit different
to your
previous experiences with charcoal.
I will introduce you to a method that relies on using the point of sharpened charcoal (more like a pencil) and chalk. This style allows for a great deal of detail and ends up looking a bit more like an etching than a typical charcoal drawing. We will be working on a mid-toned paper to get the most out of our charcoal and chalk.
As with any art style, you can experiment with this approach to your heart's content. I love seeing the novel ways that students manage to incorporate new techniques into their own work.
This course is suitable for all levels including complete beginners and includes:
2 Hours of fully narrated content.
Reference Image
You can view the 'Materials' PDF in the curriculum below to see a recommended materials list for this course.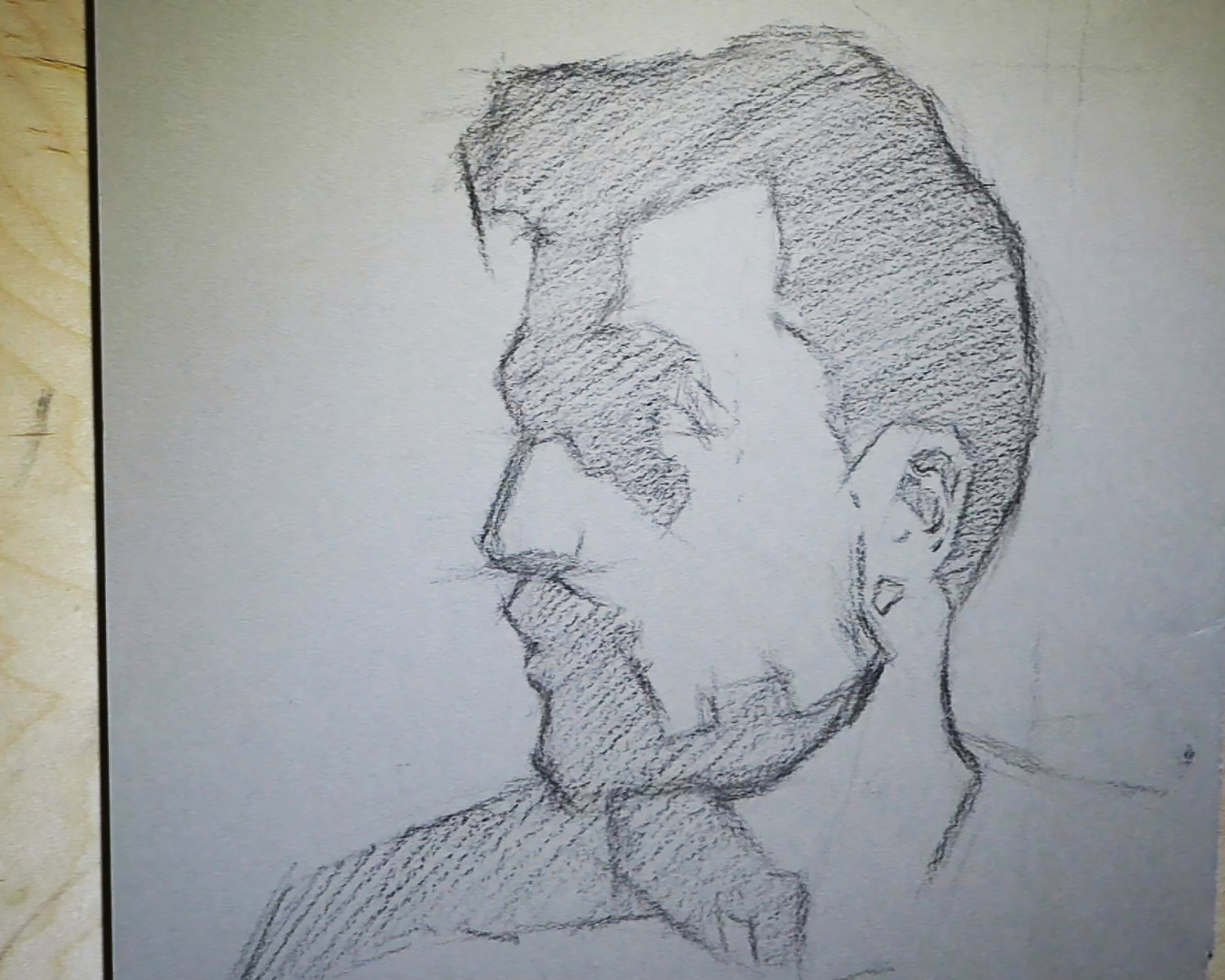 Blocking-In
You will start by blocking-in the general proprtions of the head and features.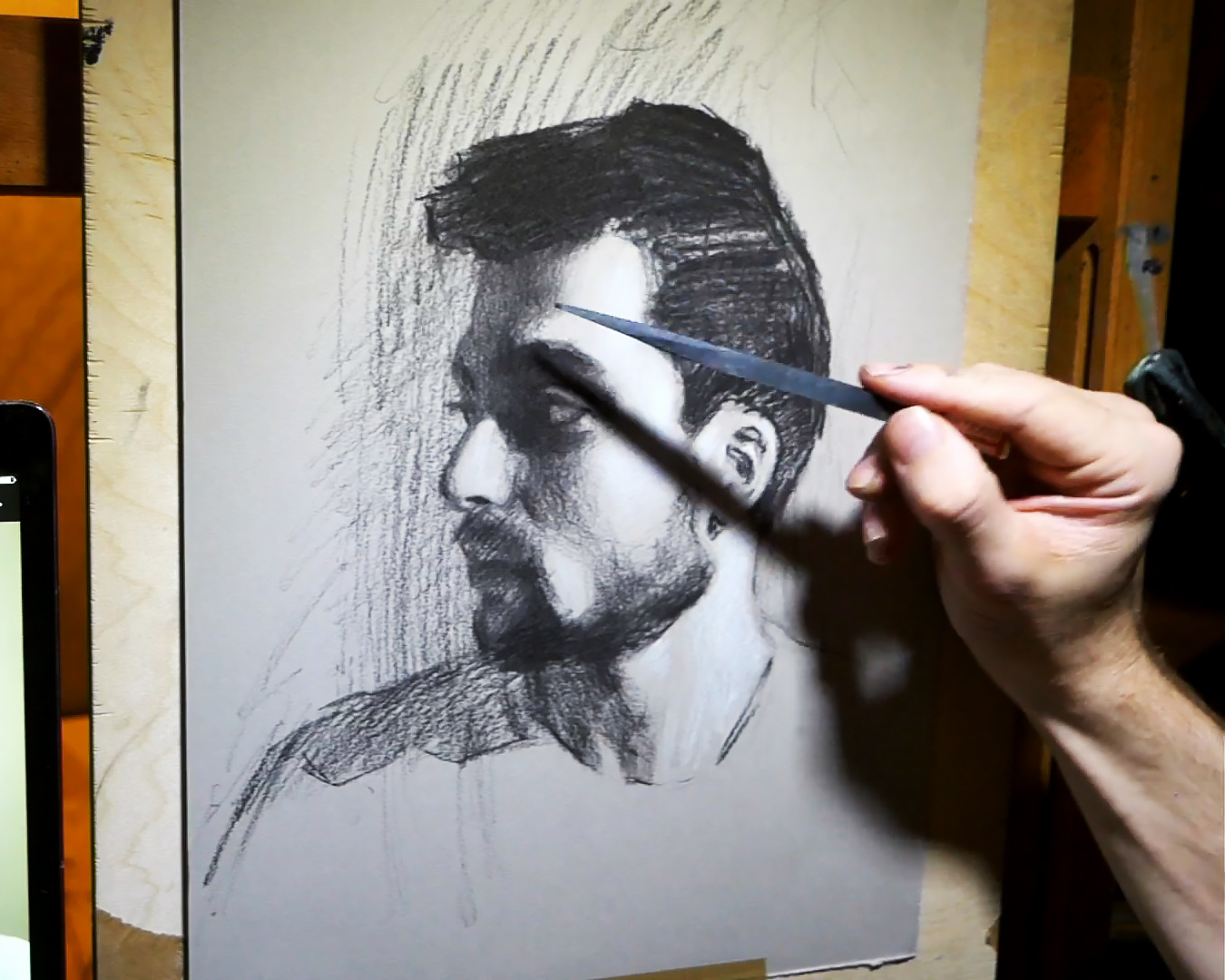 Separating Light and Dark
You will then divide the subject into areas of light (using the white chalk) and dark (using charcoal) to create a sense of solid form and structure in the painting.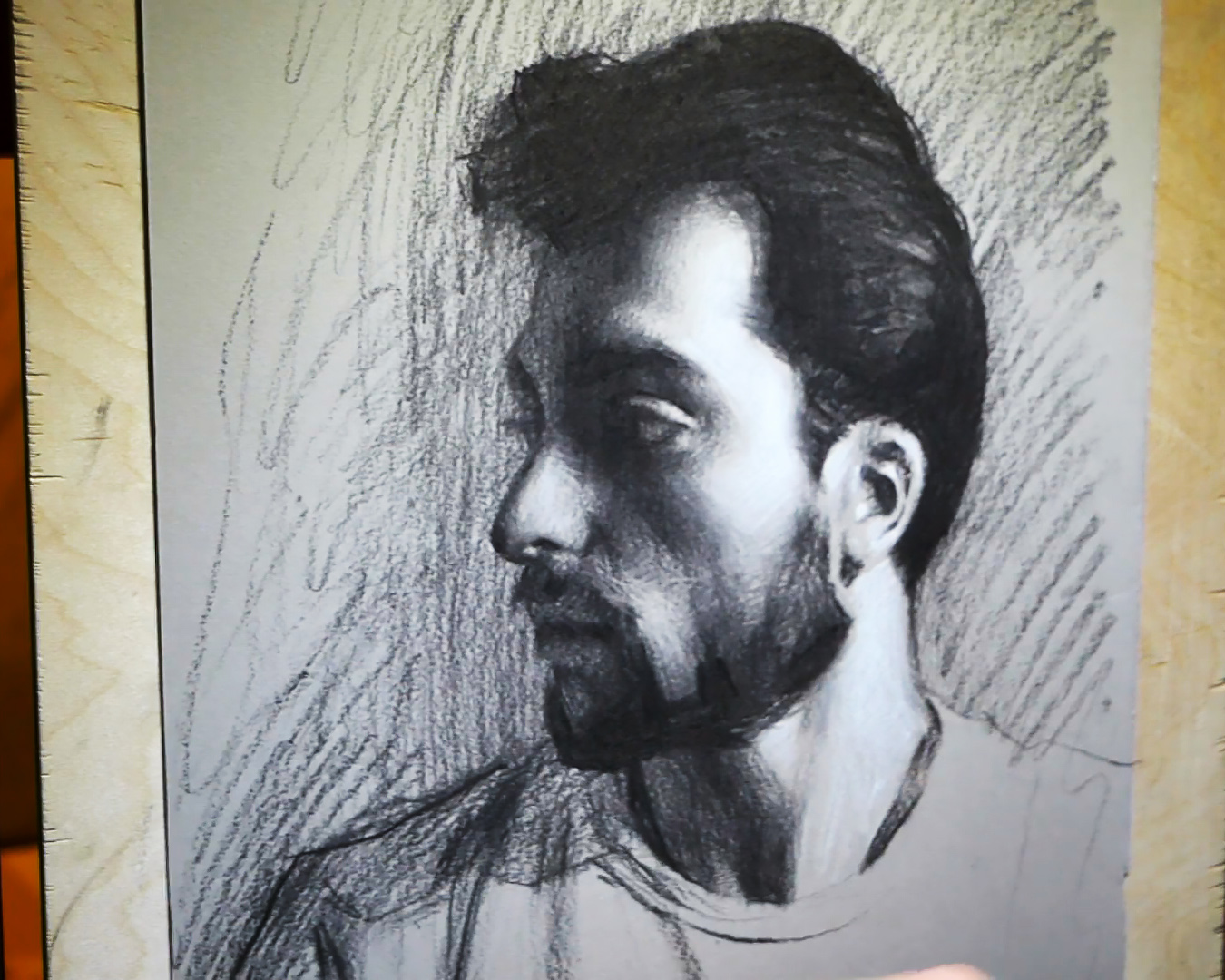 Refining
The final stage of the course will focus on developing more subtle details across the subject.
Available in days

days after you enroll

Video Lessons
Available in days

days after you enroll

Support Material
Check your inbox to confirm your subscription