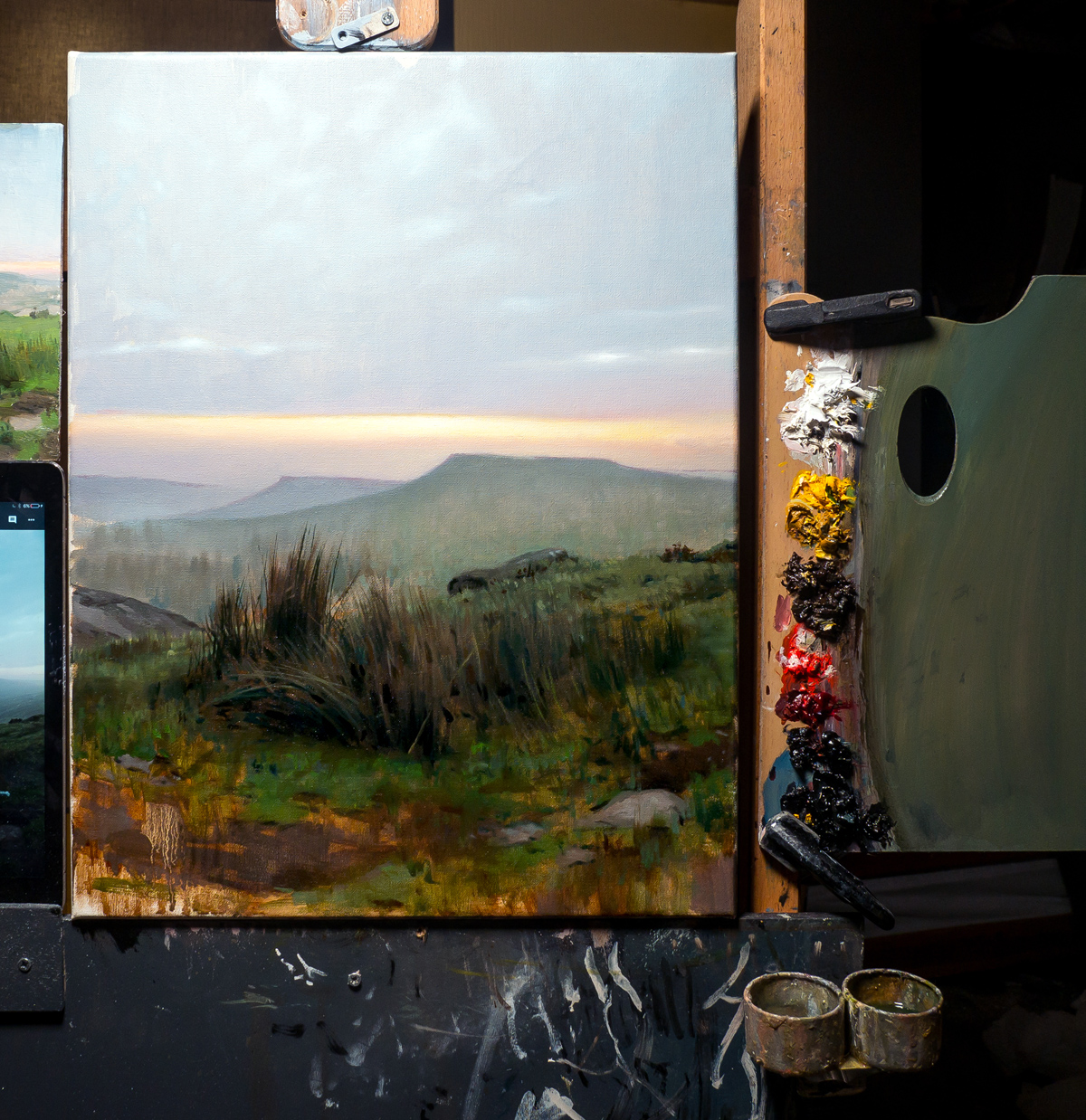 This course will show you how to use a combination of colour studies, tonal studies and photographic references to create well composed and detailed landscape paintings.
All tickets include:
An HD recording of the entire workshop (all three sessions).

Reference image and example preparatory sketches and studies.

You can also use your own landscape photos and studies as a references if you prefer.

You can take part in these sessions as a standalone workshop or you can sign up for the Complete Landscape Course: A series of five pre-recorded workshops that will guide you through the entire process of making a detailed studio landscape using sketches and references created on location.
This is the final workshop in the series, so if you sign up for the complete course you will be able to use your own preparatory sketches and studies to create your final painting.
You can view the 'Materials' PDF in the curriculum below to see a recommended materials list for this course.
The images shown are just examples of my previous landscape work - we will be working from a new reference during the workshop.

Recorded during a live online workshop that took place on the 6th/13th/20th of December 2020.