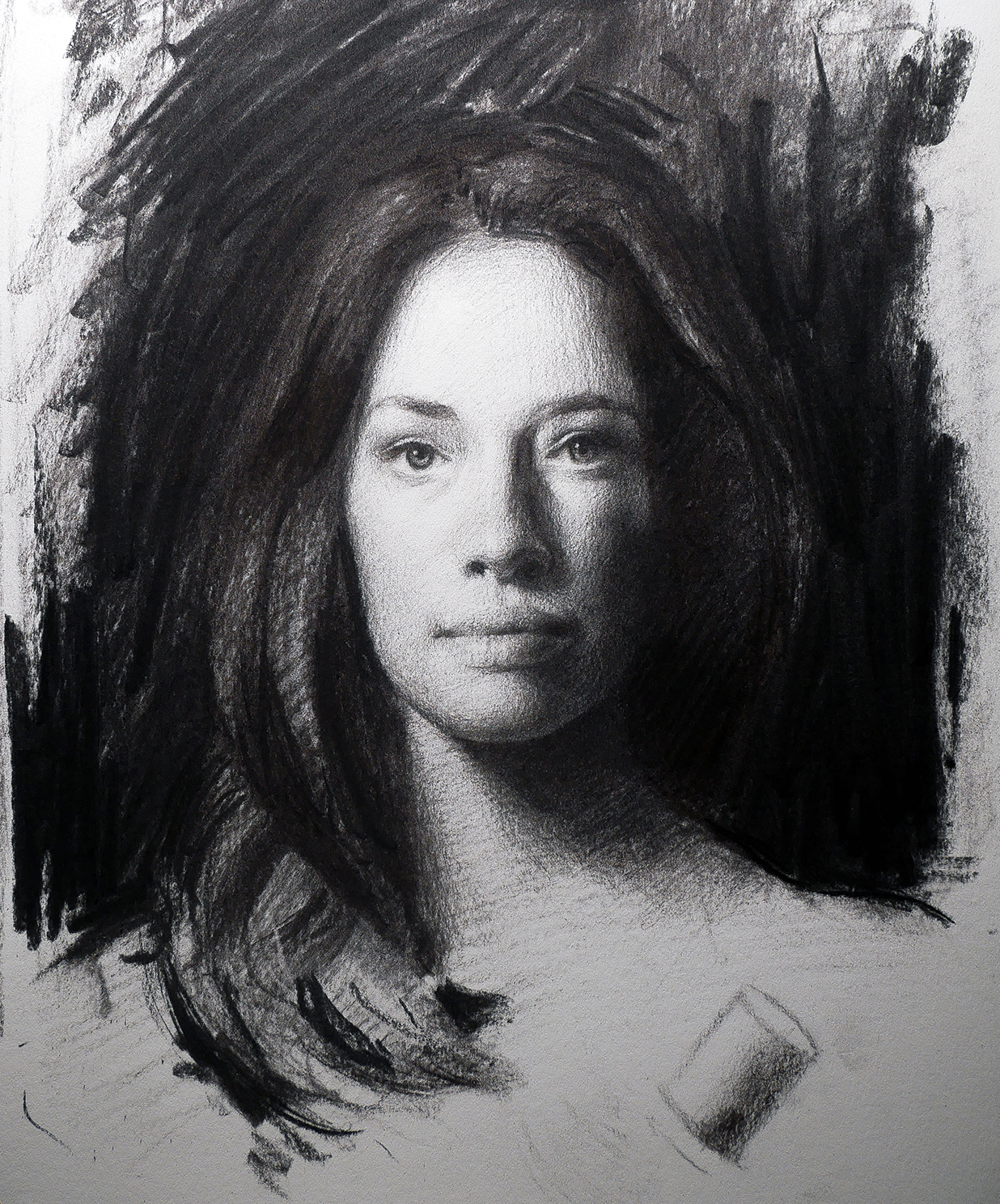 Despite the simplicity of the medium, charcoal portrait drawings can be delicate and luminous.
This workshop will show you how to create a refined and realistic portrait in charcoal by starting simple and adding complexity gradually.
What's included:
An HD recording of the entire workshop (Over 4 hours in total)
Reference image
This session is part of a series of four workshops that will teach you everything you need to know about drawing portraits. You can take this workshop individually or you can sign up for the complete series and receive a 10% discount off the bundle. 
Find out more about the Portrait Drawing Bundle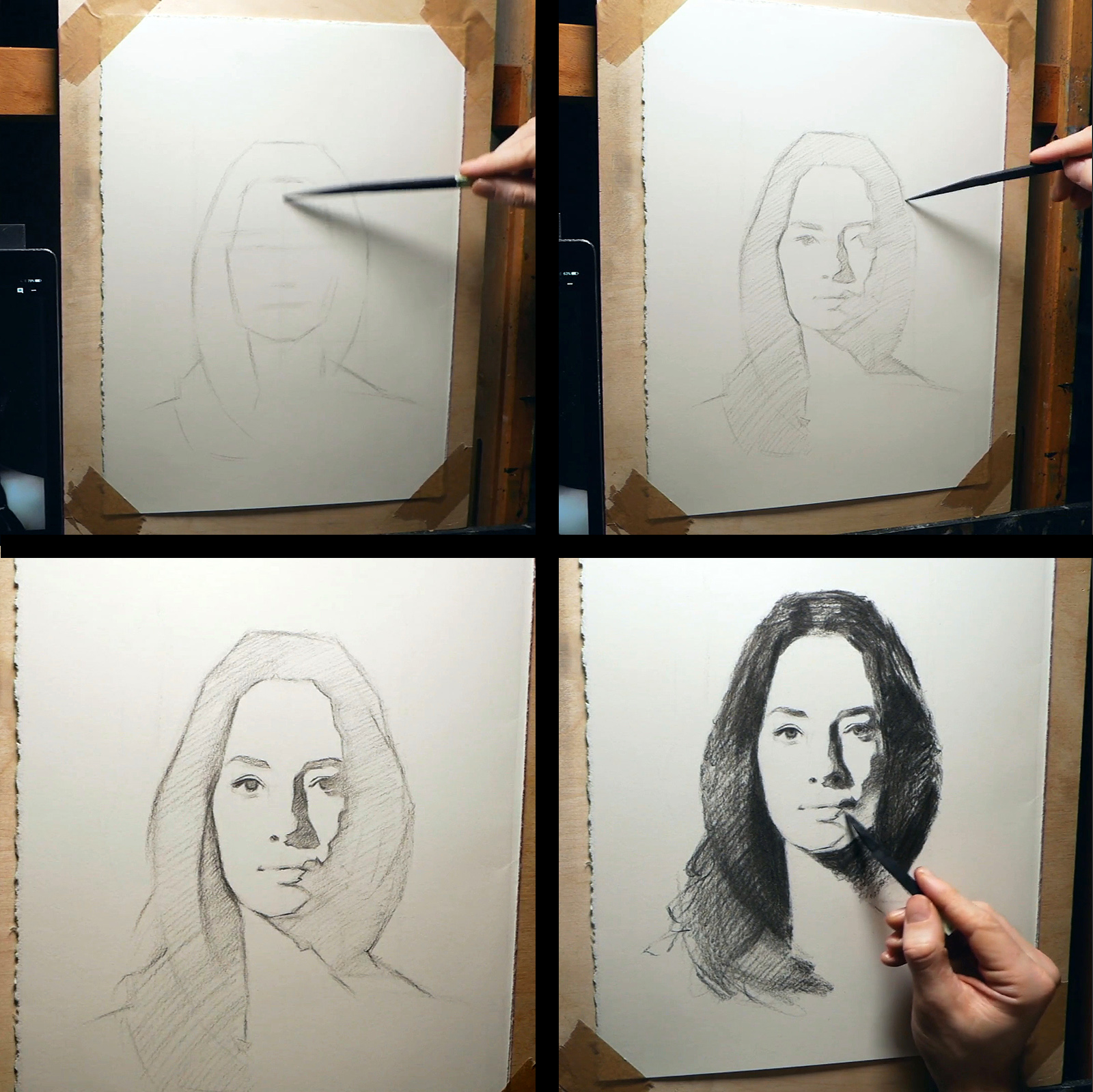 What you'll learn
You will learn how to use sharpened charcoal and a kneadable eraser to create an

extremely detailed portrait

. 
Learn how to work with the point of charcoal. This method is slower than conventional approaches to charcoal, but makes it

easier to control forms and tones

.

Starting from a

simple but accurate block-in

, you will learn how to add detail gradually, ensuring that the underlying major structures remain in place throughout the process and impart a sense of

believable solidity

to the finished drawing.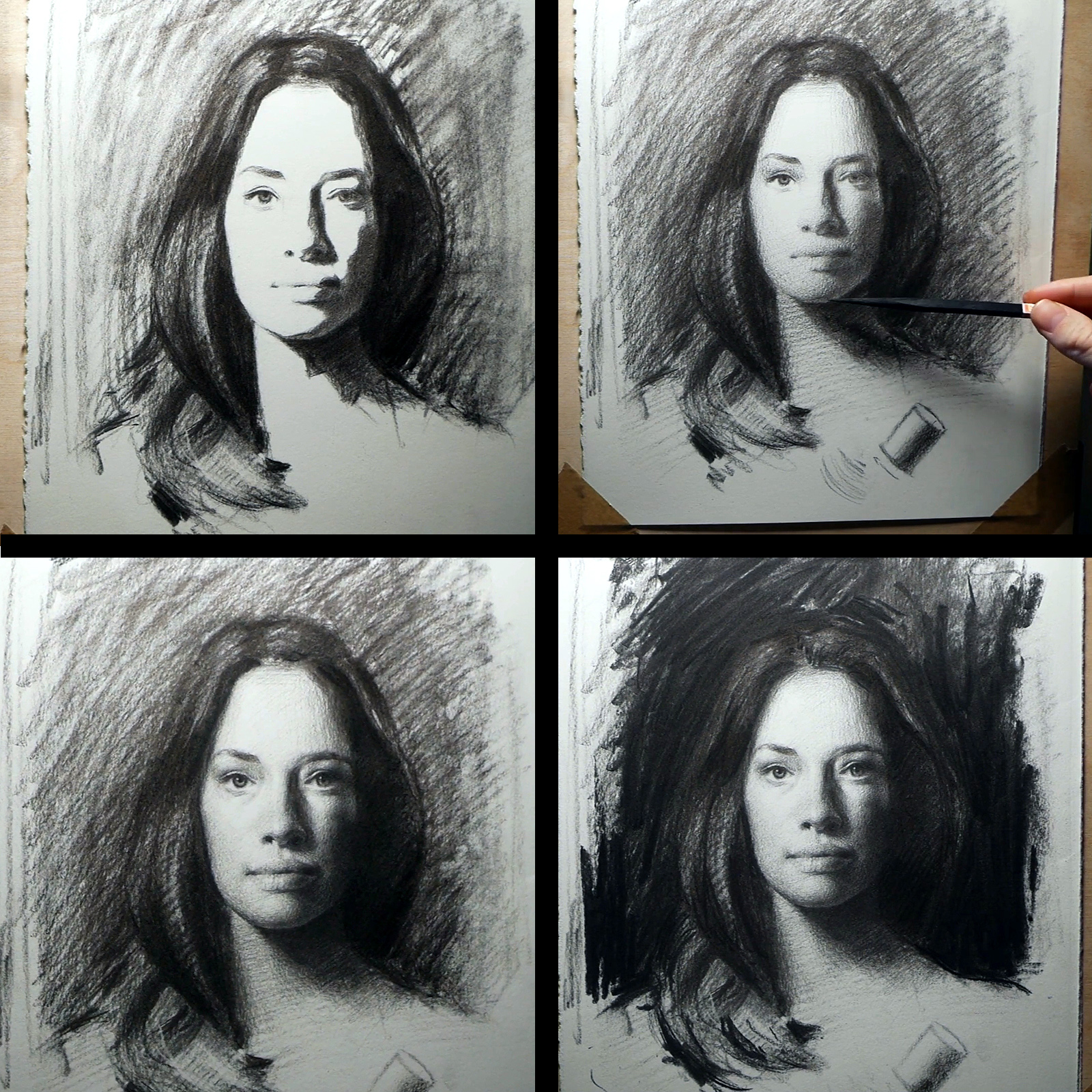 This workshop will help you to...
C

reate more realistic and detailed drawings

.

 

Enhance the sense of 

luminosity 

in your drawings.
 Expand your repertoire

 with charcoal - working with the point of charcoal can

 work really well with other techniques

.