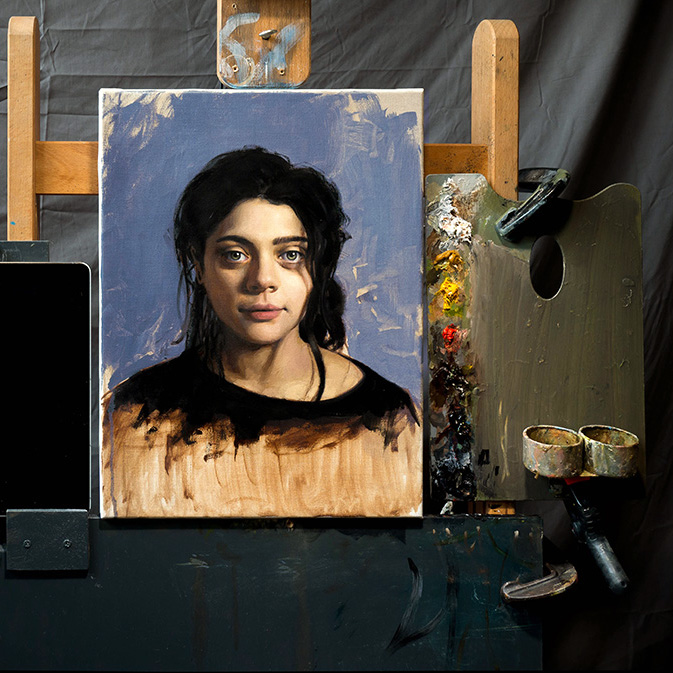 This course will teach you the entire process of creating a portrait painting in oils from start to finish.
The basic course includes:
A complete demonstration and explanation of the entire process of painting a full colour portrait painting in oils.
11+ hours of HD video lessons.
Reference image
Materials list

Course Overview


First Session
You will begin the portrait with a wash drawing using just a single paint and medium, so you can focus on tone and brushwork without having to worry about colour. At the end of the session I will show you how to apply a tone over this wash drawing in preparation for the second week.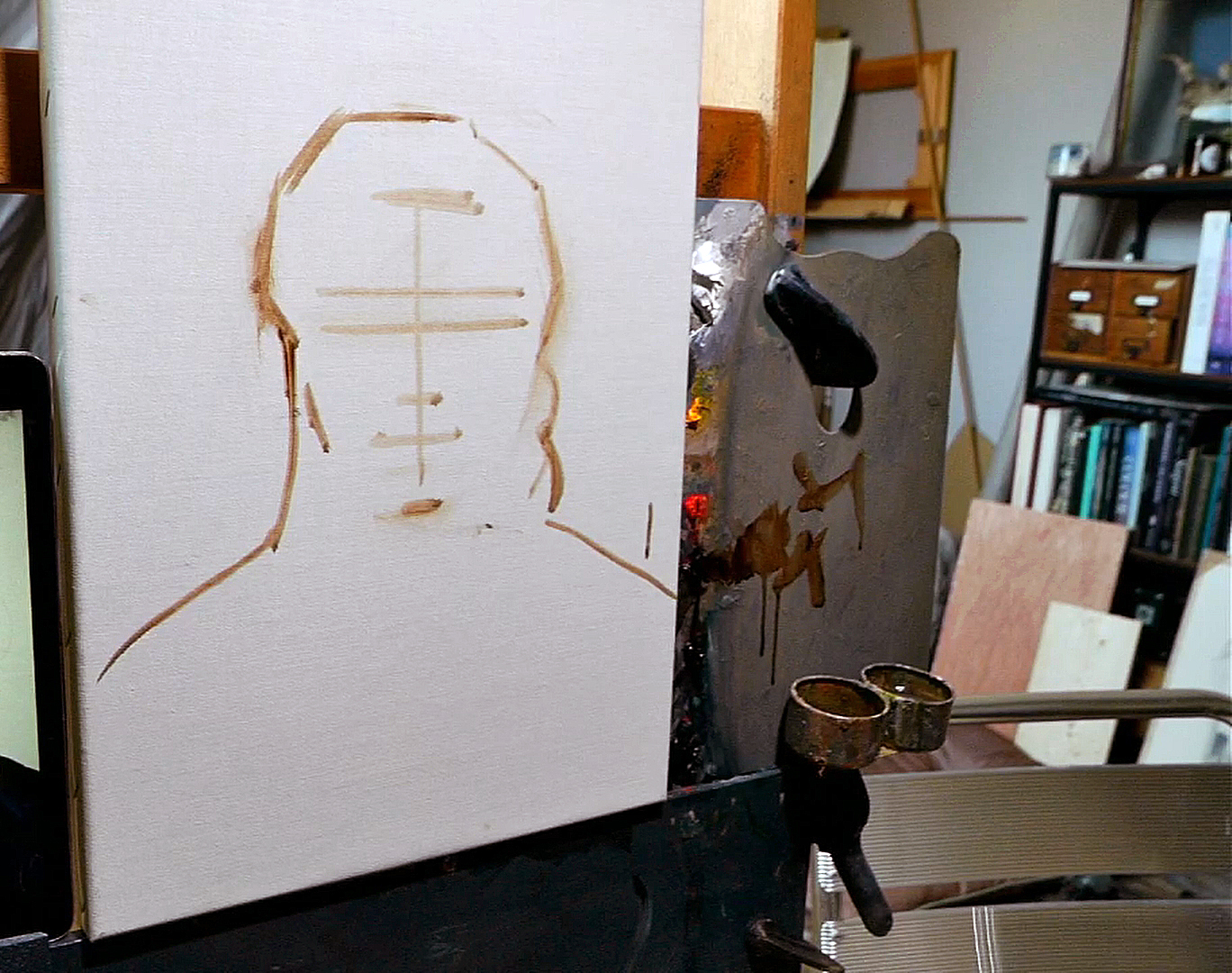 Learn how to put brush to canvas in a simple way, using just one paint colour to find the general proportions first.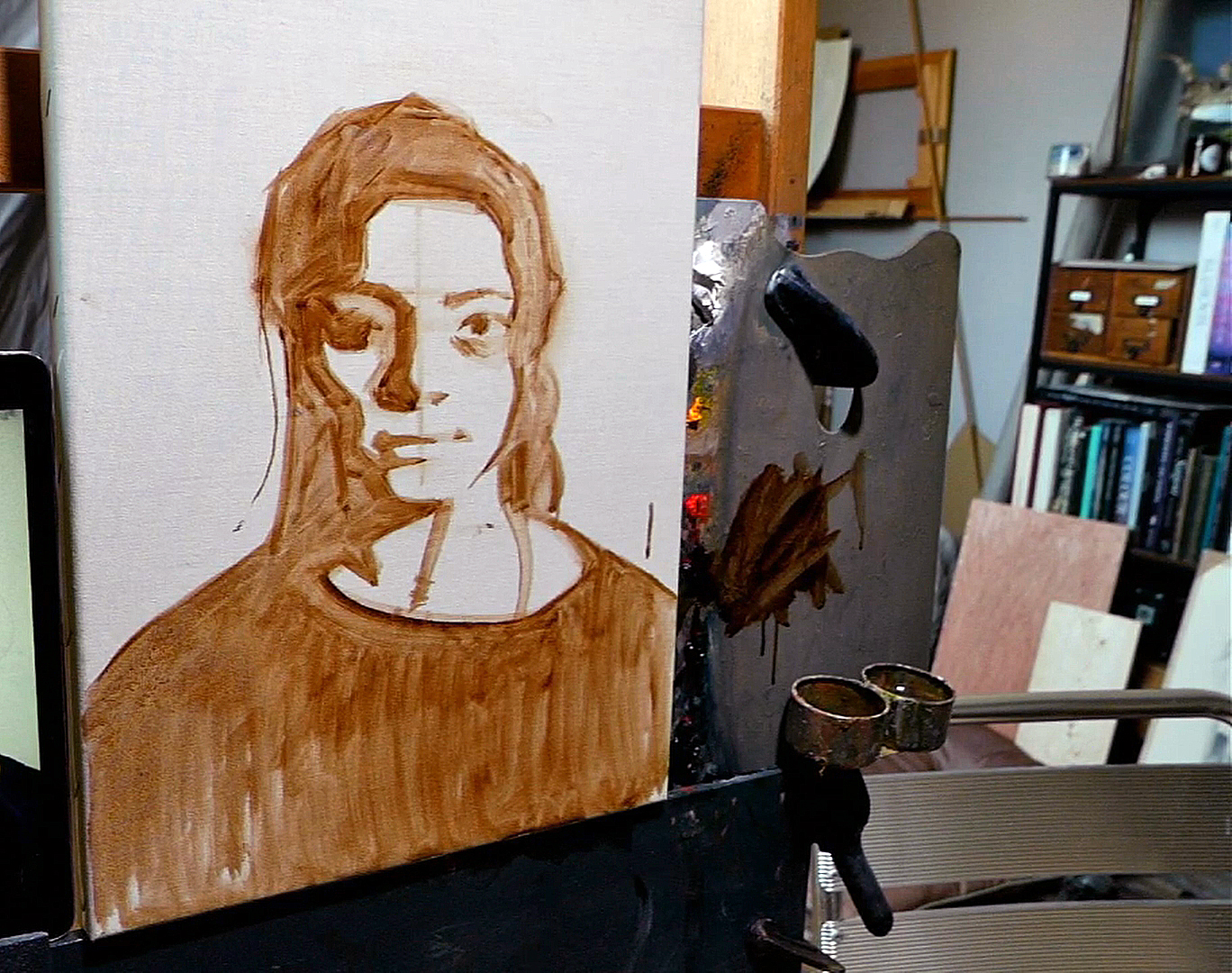 Separating Light and Dark
You will then use shadows and lights as a way to give the painting a solid underlying structure.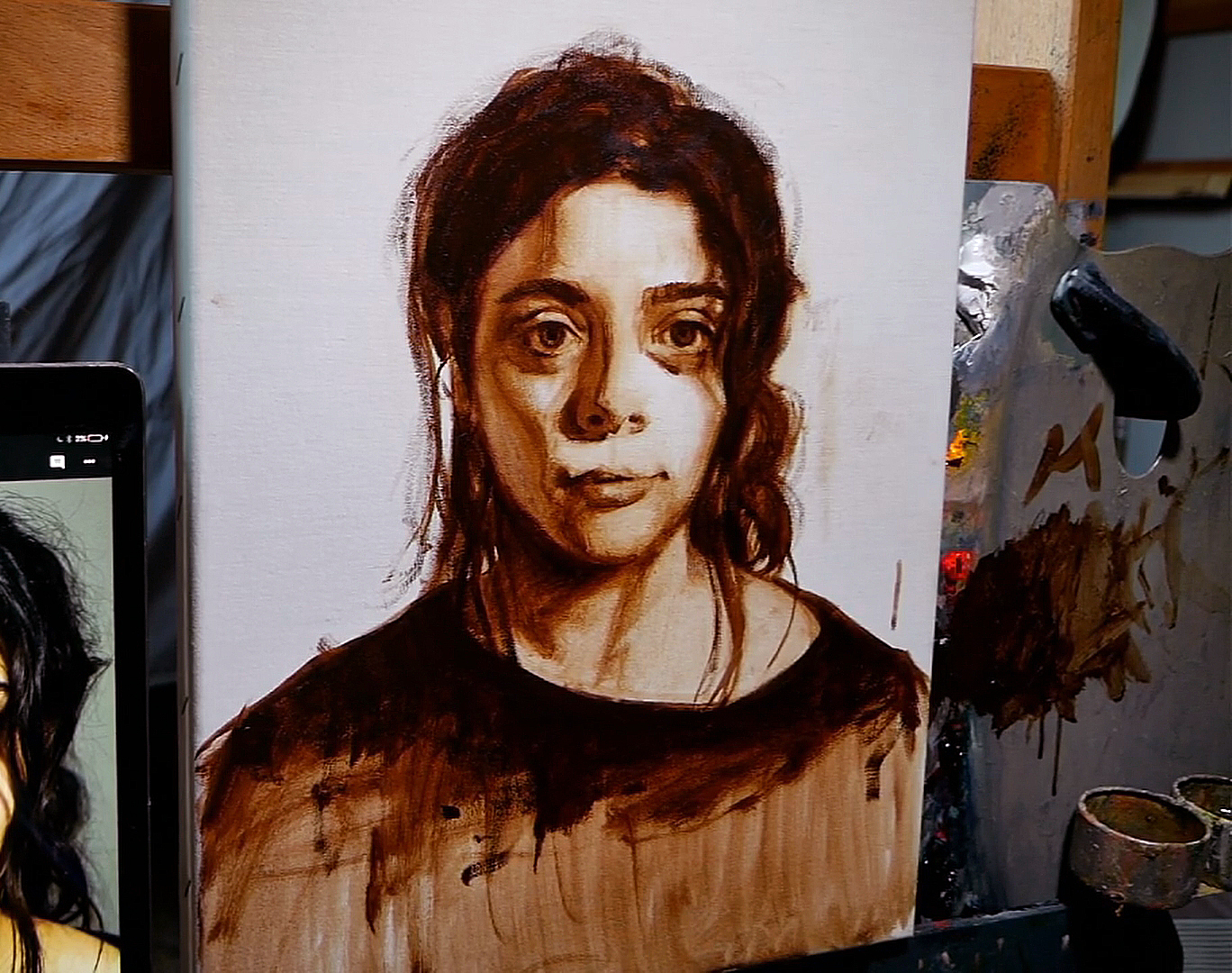 Finishing the Wash Drawing
Once your shadows are blocked in, you will finish the wash drawing by adding more details in the shadows and lights.
Second Session
Using the wash drawing as your guide, you will then block in the major colours before learning how to develop the halftones to make the portrait look 3D.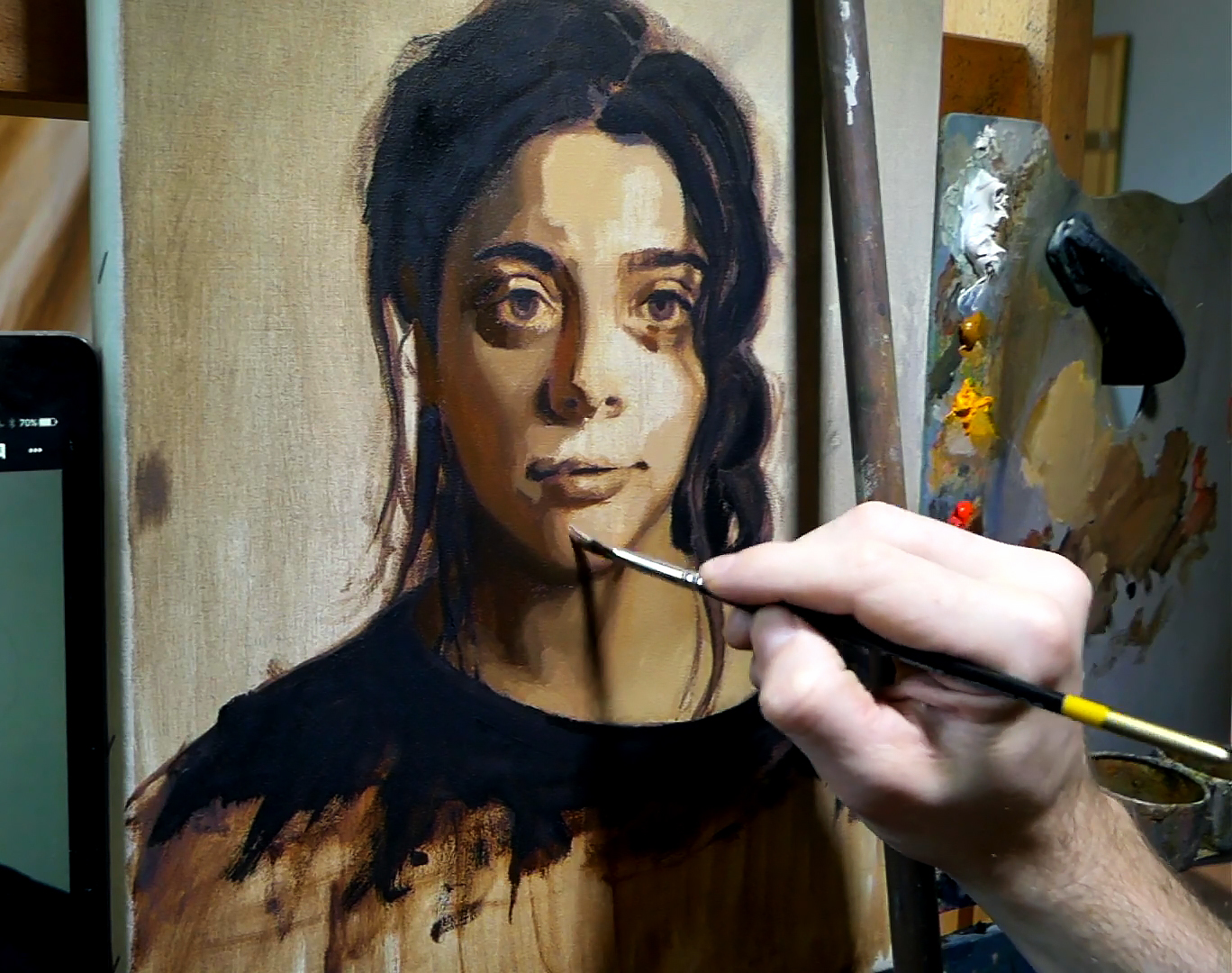 You will begin the second session by adding colour and variations in the shadows and halftones. This will make the painting look more 3D.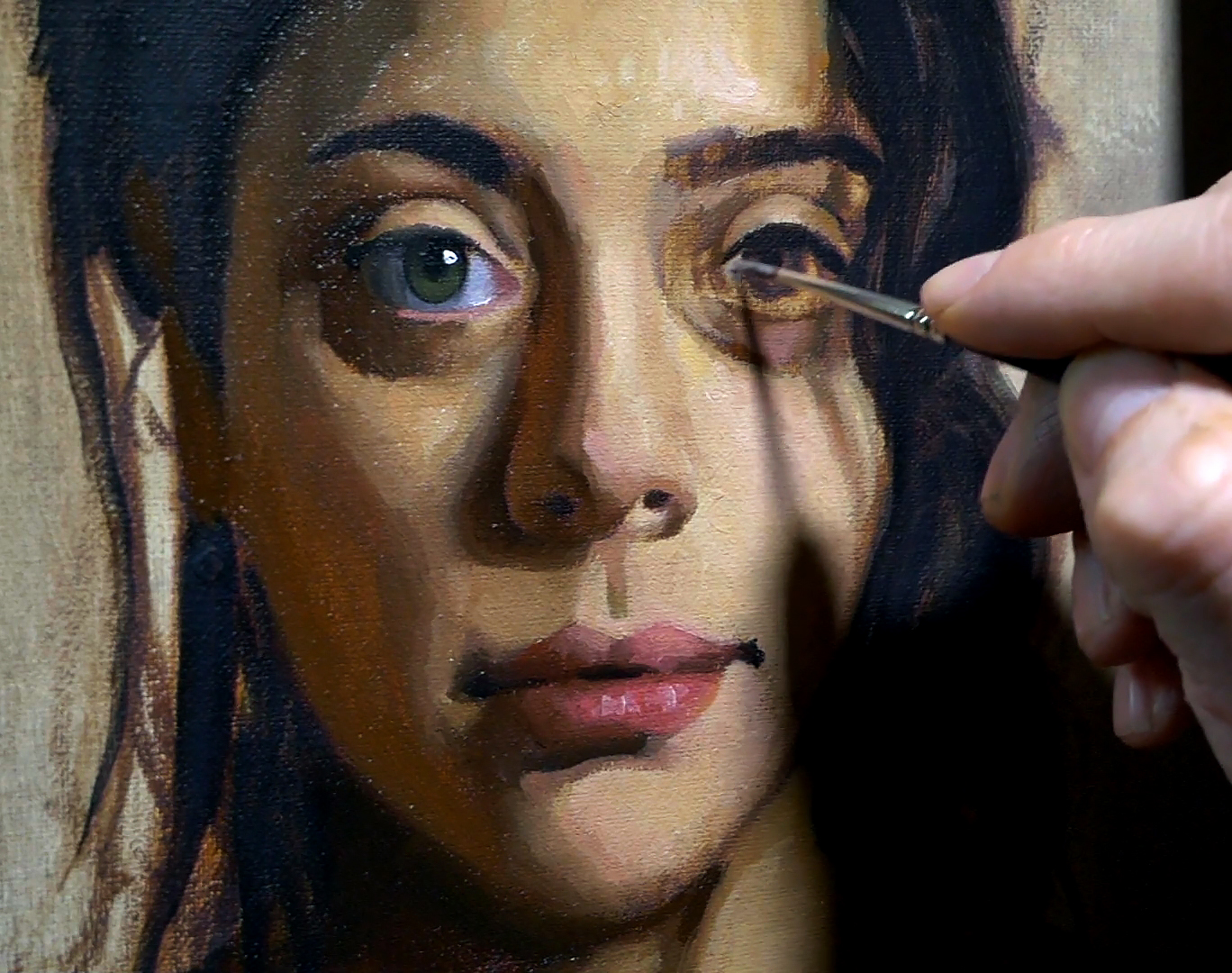 You will then learn how to start painting the eyes, nose and mouth, with a focus on how the features relate to the underlying anatomy of the face.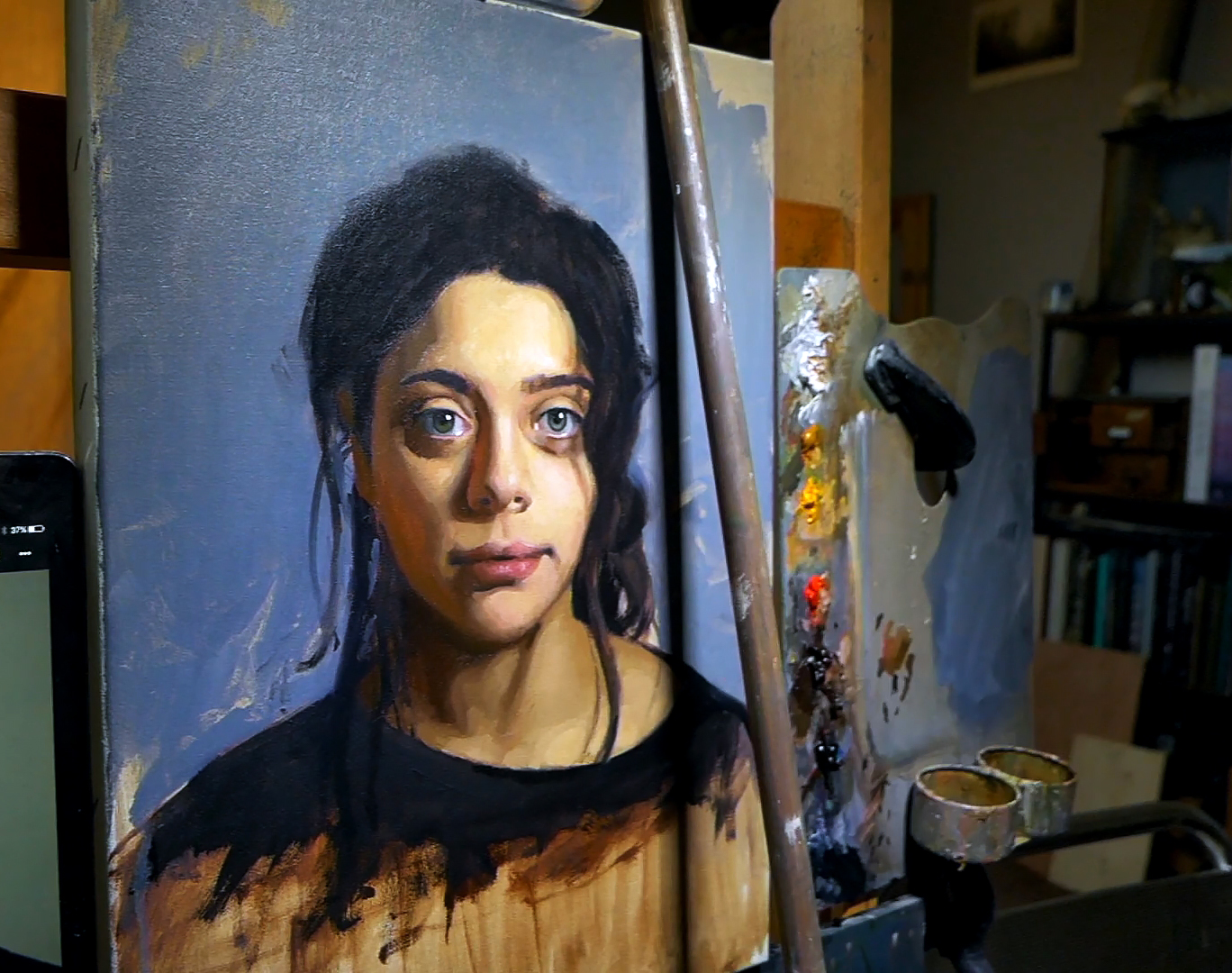 You will finish the second session by adding colour to the background, which will tie together the whole painting.
Third Session
The final session will focus on glazing, scumbling and adding final details. I will also cover good practice for storing and varnishing finished paintings.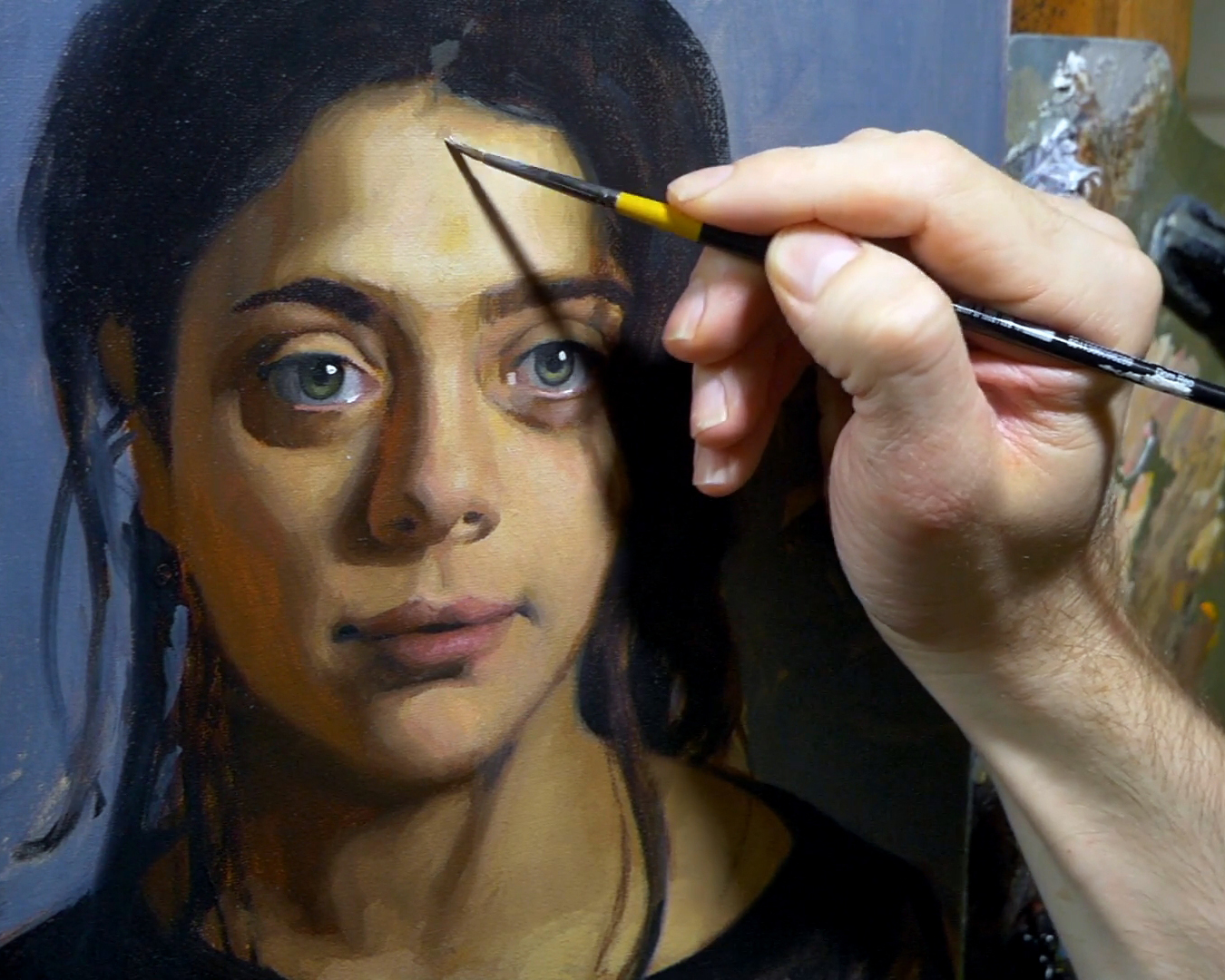 Refining the Head Structure
You will look for more subtle forms in the skull in order to reinforce a sense of solidity and structure in the portrait.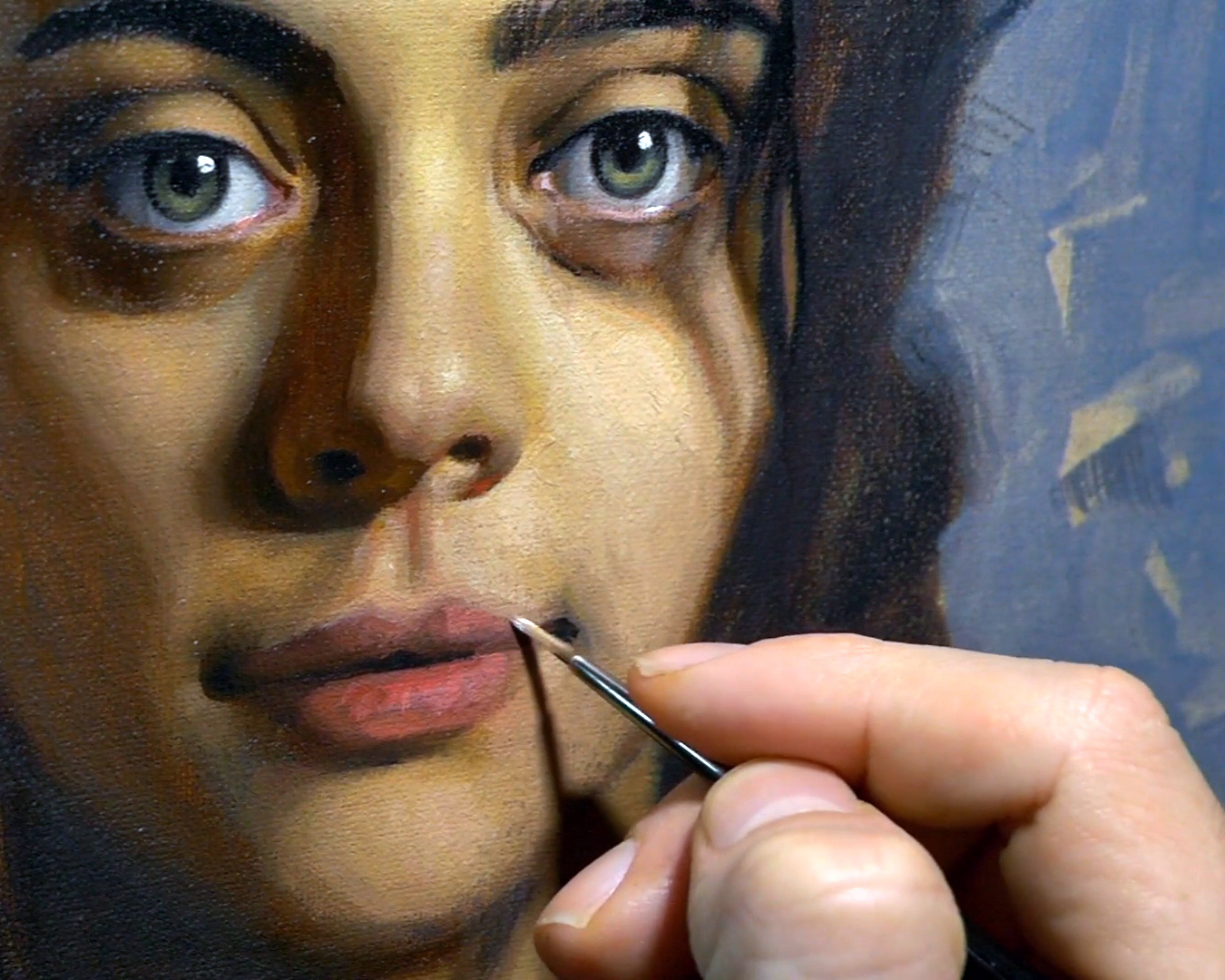 Learn how to render the features to a high level of finish and aim for a good likeness to the sitter.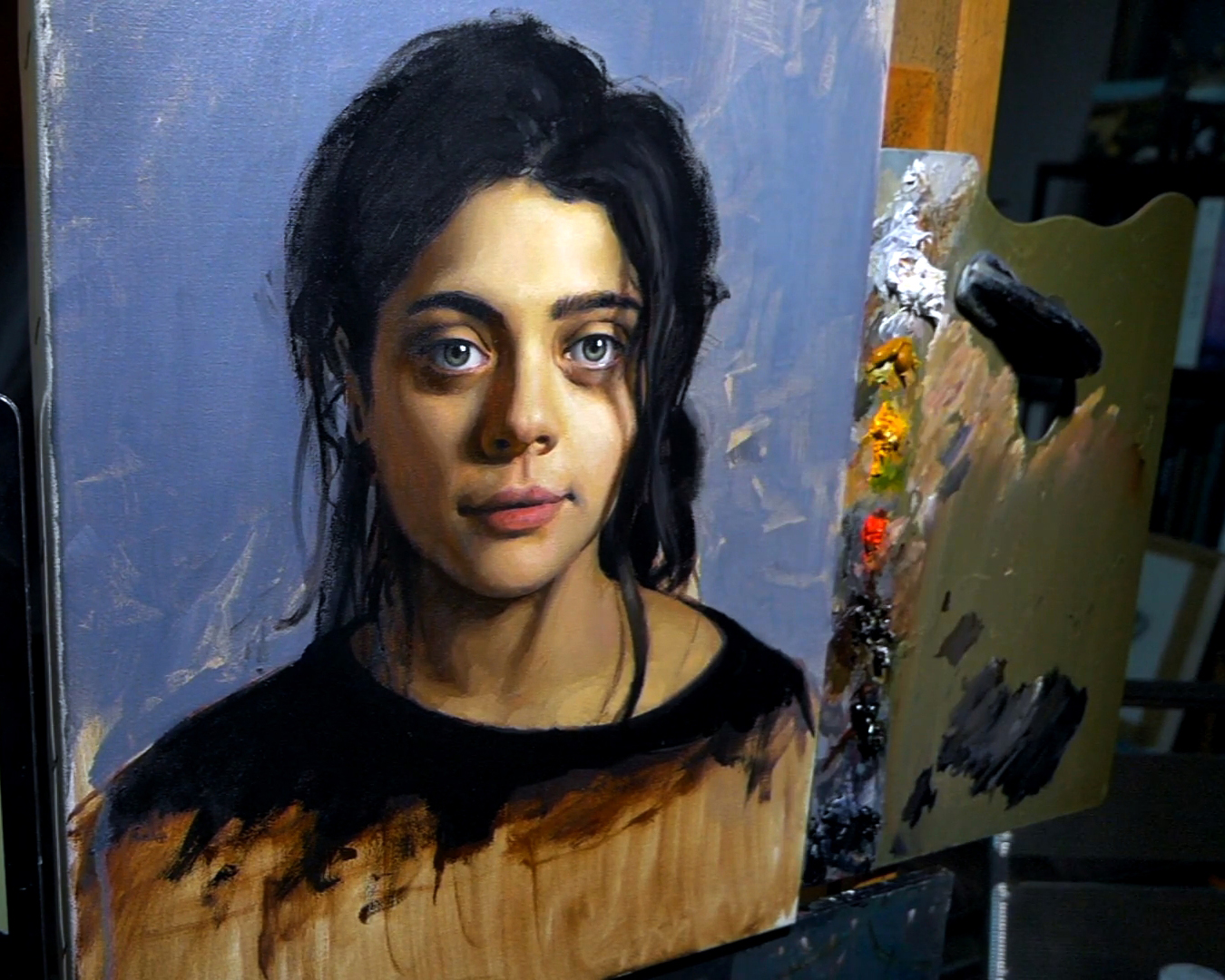 The final lessons will cover hair texture and sheen as well as best practice for storing and varnishing the painting.
Check your inbox to confirm your subscription