Learn how to create a gothic themed still life with a contemporary twist in oils with 11+ hours of fully guided video lessons.
I will be teaching you my take on contemporary realist still life painting. You will be able to select from three tailor-made references that I will photograph and provide especially for this workshop, drawn from my collection of antiques, bones, taxidermy and gothic ephemera.
We will begin the course with an overview of my process for selecting and arranging objects - exploring the importance of themes and composition when designing still life paintings. You will then learn classical painting techniques that will breathe life into the subject - aiming for a 3D effect (Trompe-l'œil) and lifelike textures.
Note: This course was recorded during an online workshop that took place over three Sunday afternoons in August 2020.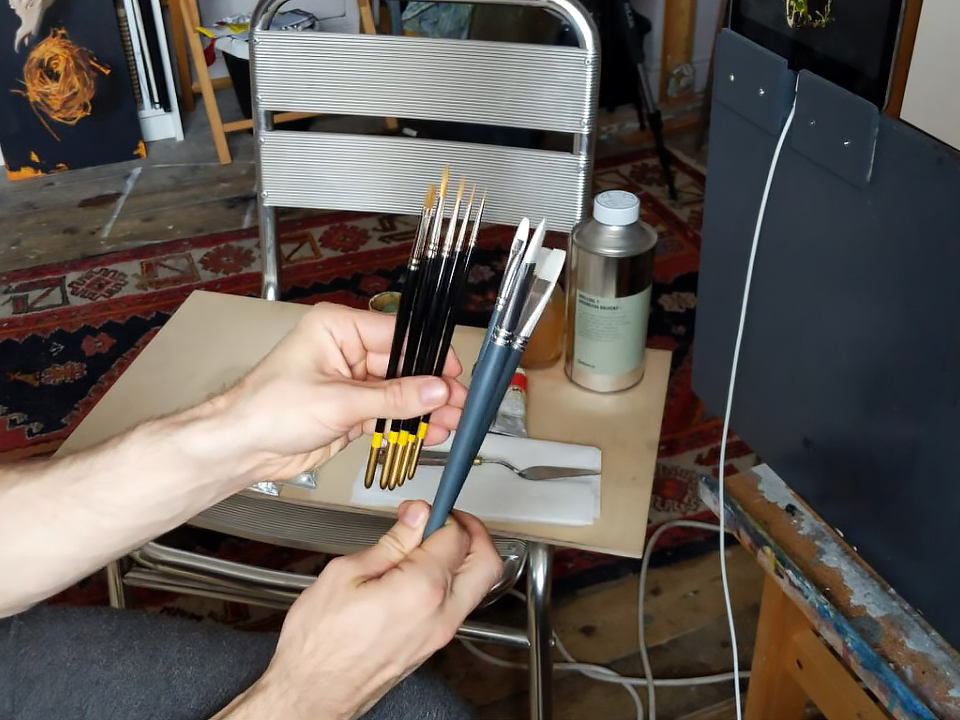 Materials
Learn how to select the right type of brush for each stage of the painting, mix mediums and choose the right colours.
Wash Drawing
You will use just Burnt Umber and mineral spirits to get started in an easy and effective way.
Dead Colouring
Using the wash drawing as your guide, you will then block in the major colours and create a distinction between shadows, half-tones lights in the image.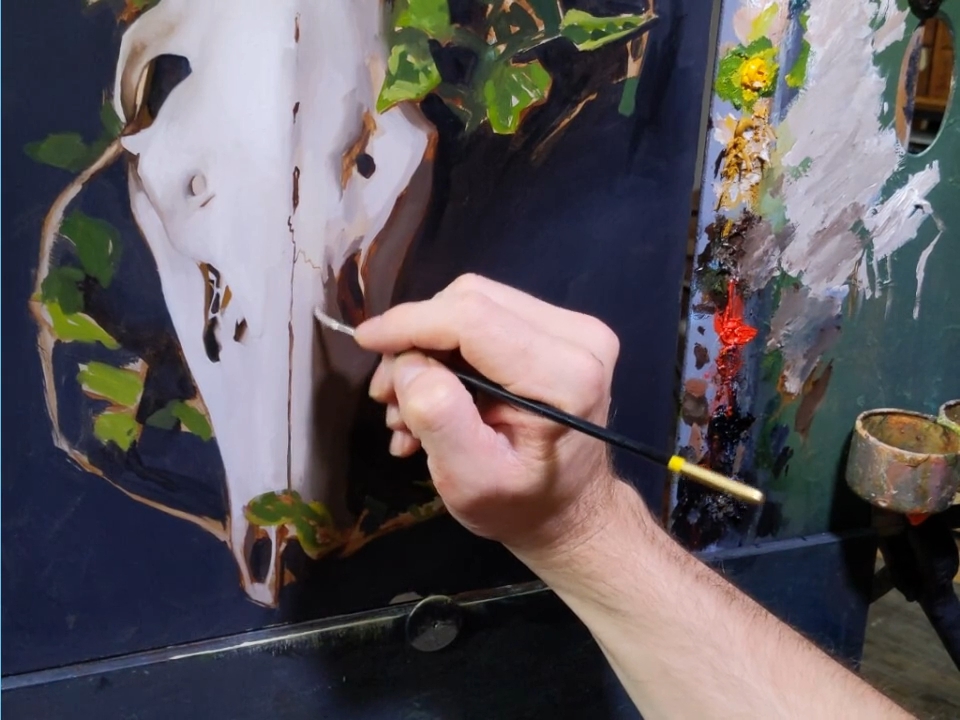 Developing Form
Working over your initial block-in, you will learn how to use halftones to make objects look 3D.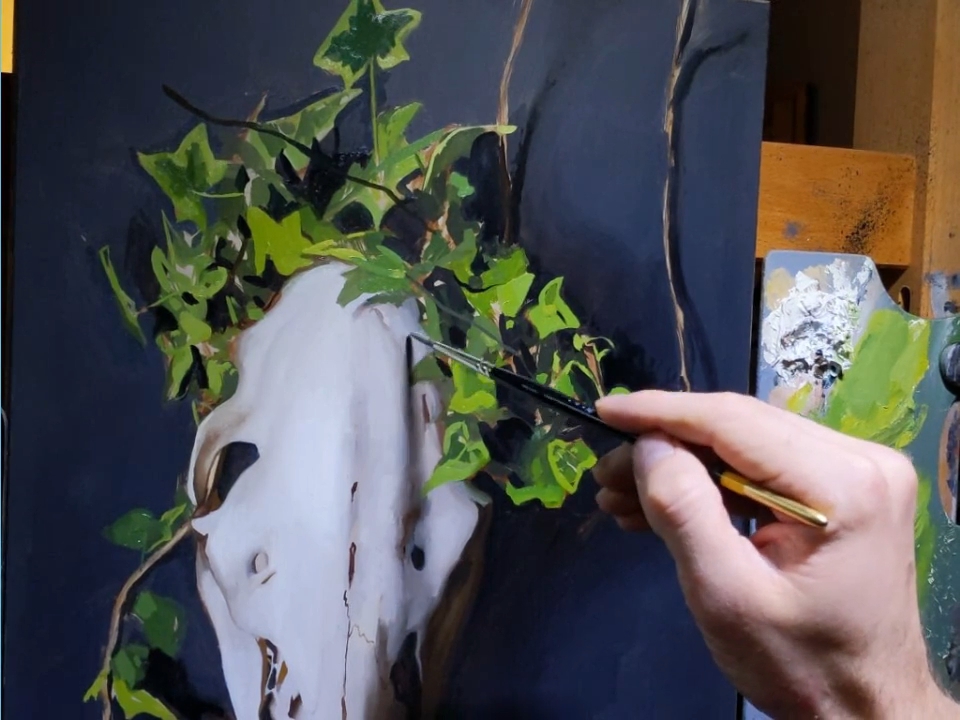 Handling Complex Subjects
Learn how to turn your loose block-in of leaves or flowers into more complex arrangements.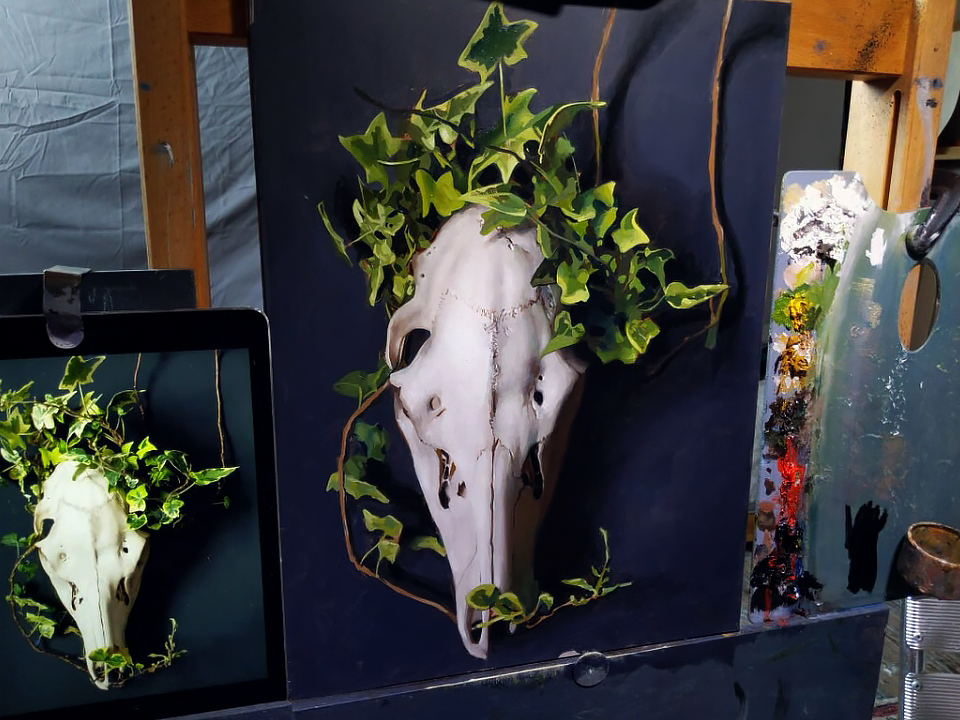 Adding Detail and Texture
You will add dark accents, highlights and texture to give the painting a realistic level of finish.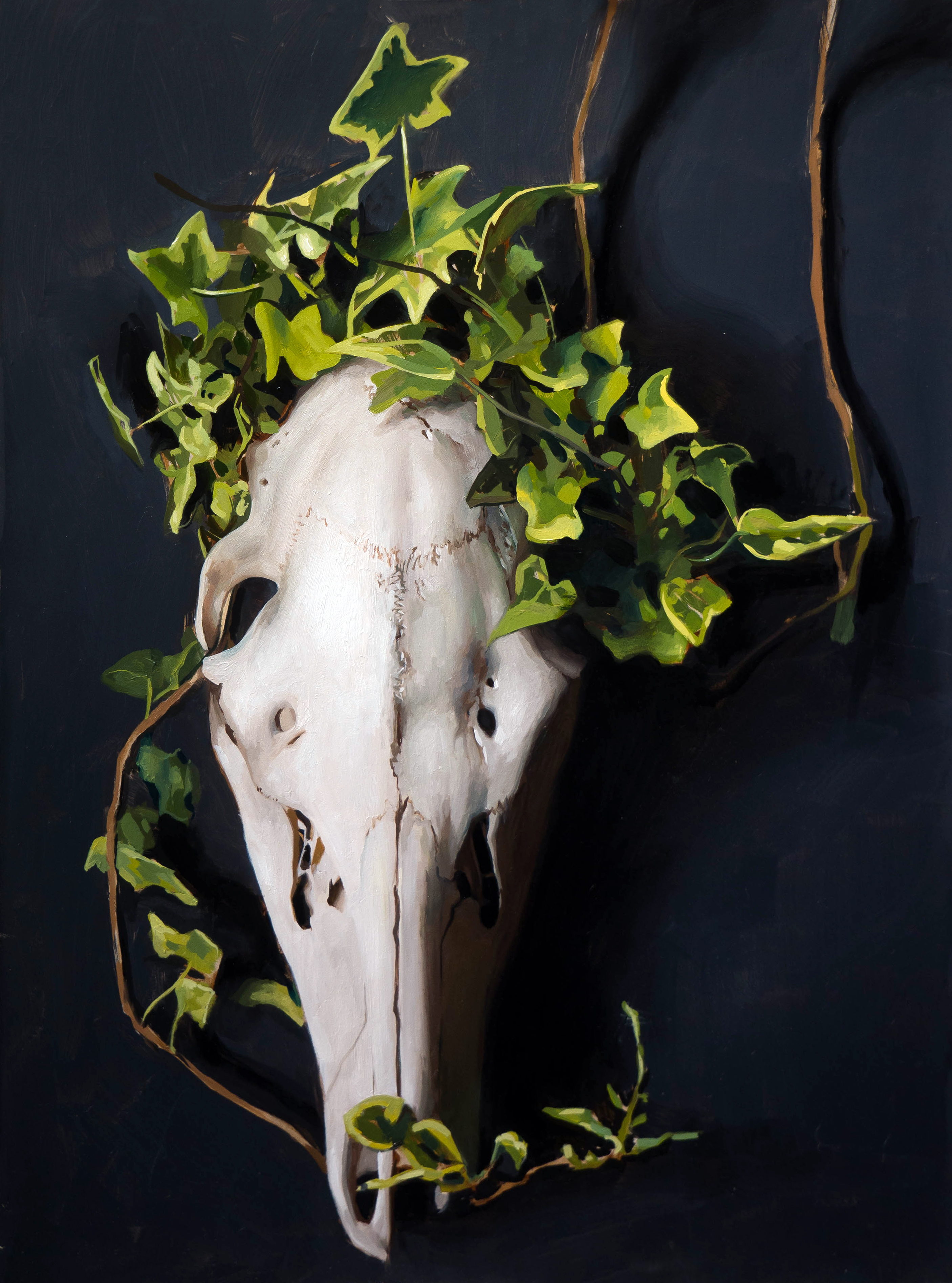 Complete demonstration and explanation of the entire process of painting a Gothic themed still life in oil.
Three tailor-made

 references that photographed especially for this workshop, drawn from my collection of

 antiques

, 

bones

, 

taxidermy

 and 

gothic ephemera

.
Supporting documents and choice of reference images.
Extra Support
A great way to get additional support while working through this course is to book in some 1-1 mentorship sessions. You will be able to ask questions directly and I will be able to give you feedback about how to imrpove your painting.
Sessions are held online via Skype/Zoom/Hangouts so you can get support from anywhere in the world.
Find out more about mentorship.