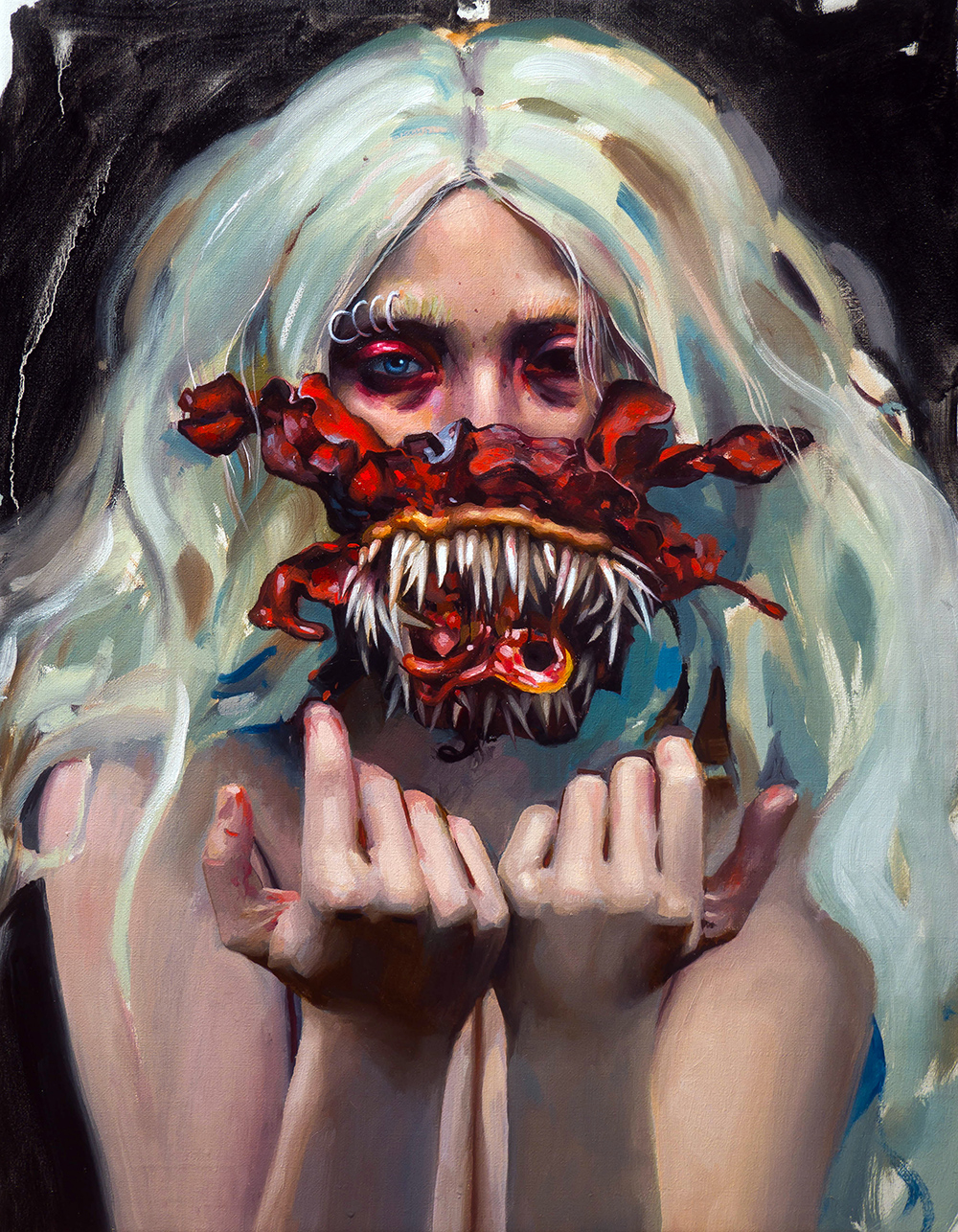 Follow along as we paint a horror themed portrait in oils while working from a suitably macabre photo reference provided by the brilliant artist Gina Harrison.




Over the course of three in-depth sessions, you will discover how to combine classical painting techniques with contemporary subject matter.

This course includes:
Complete demonstration and explanation of the entire process of painting a full colour portrait painting in oils.
11+ hours of HD video lessons.
Supporting documents and reference image.
I'm extremely excited to have worked with Gina on this project as I've been a fan of her work for a long time. The photo we will be working from is one of her self-portraits, featuring a mask meticulously handcrafted by Lena Gromoyava.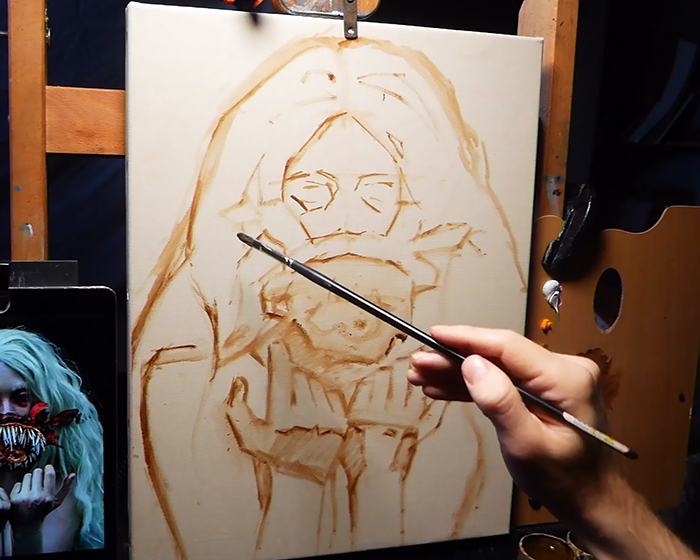 Learn how to put brush to canvas in a simple way, using just one paint colour to find the general proportions first.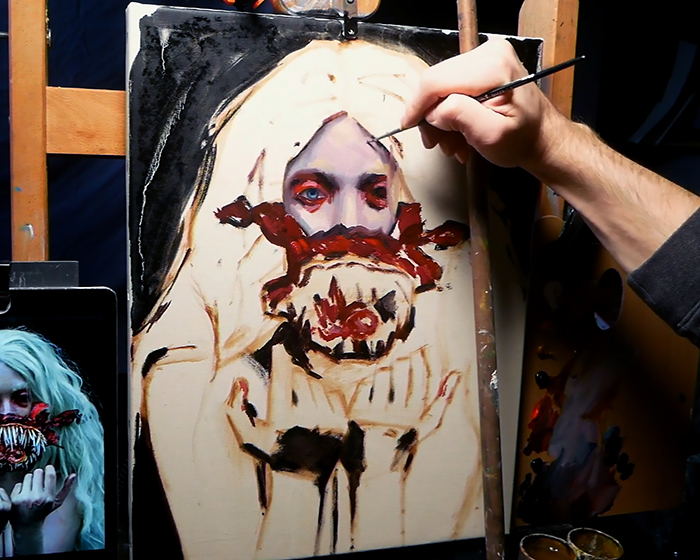 Blocking in Colours and Forms
Then, section by section, you will paint in all the major colours and forms of the painting - learning how to work wet into wet with oil paint.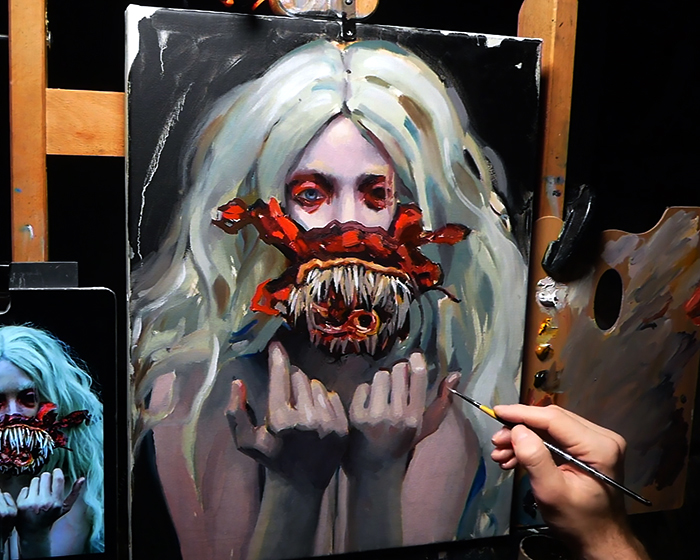 Correcting Colours and Forms
Near the end of the first session you will make adjustments to the painting where necessary, before leaving it to dry in preparation for the second sitting.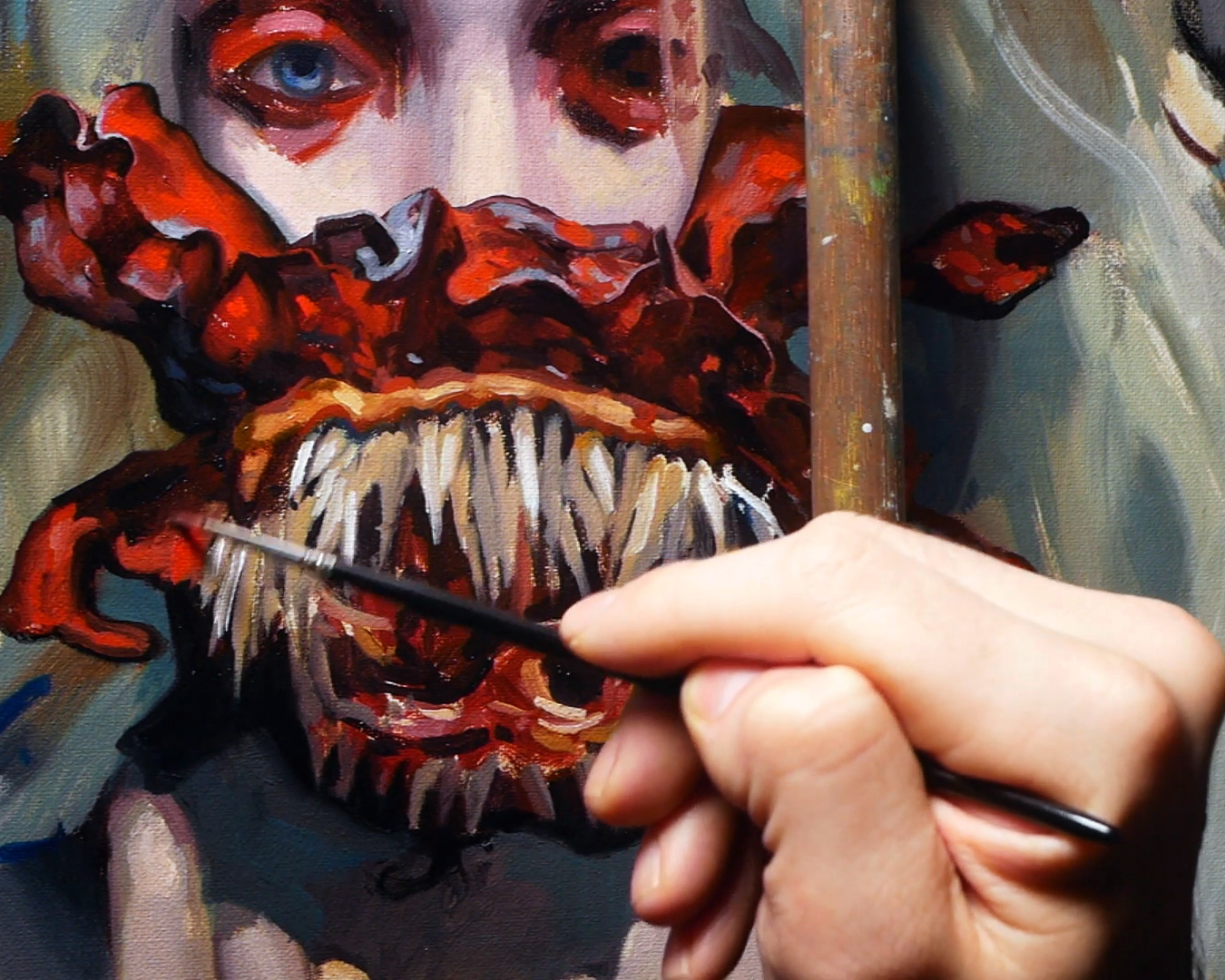 You will begin by focusing on the smaller, petal-like forms of the mask. Paying close attention to the reflections on the shiny surface.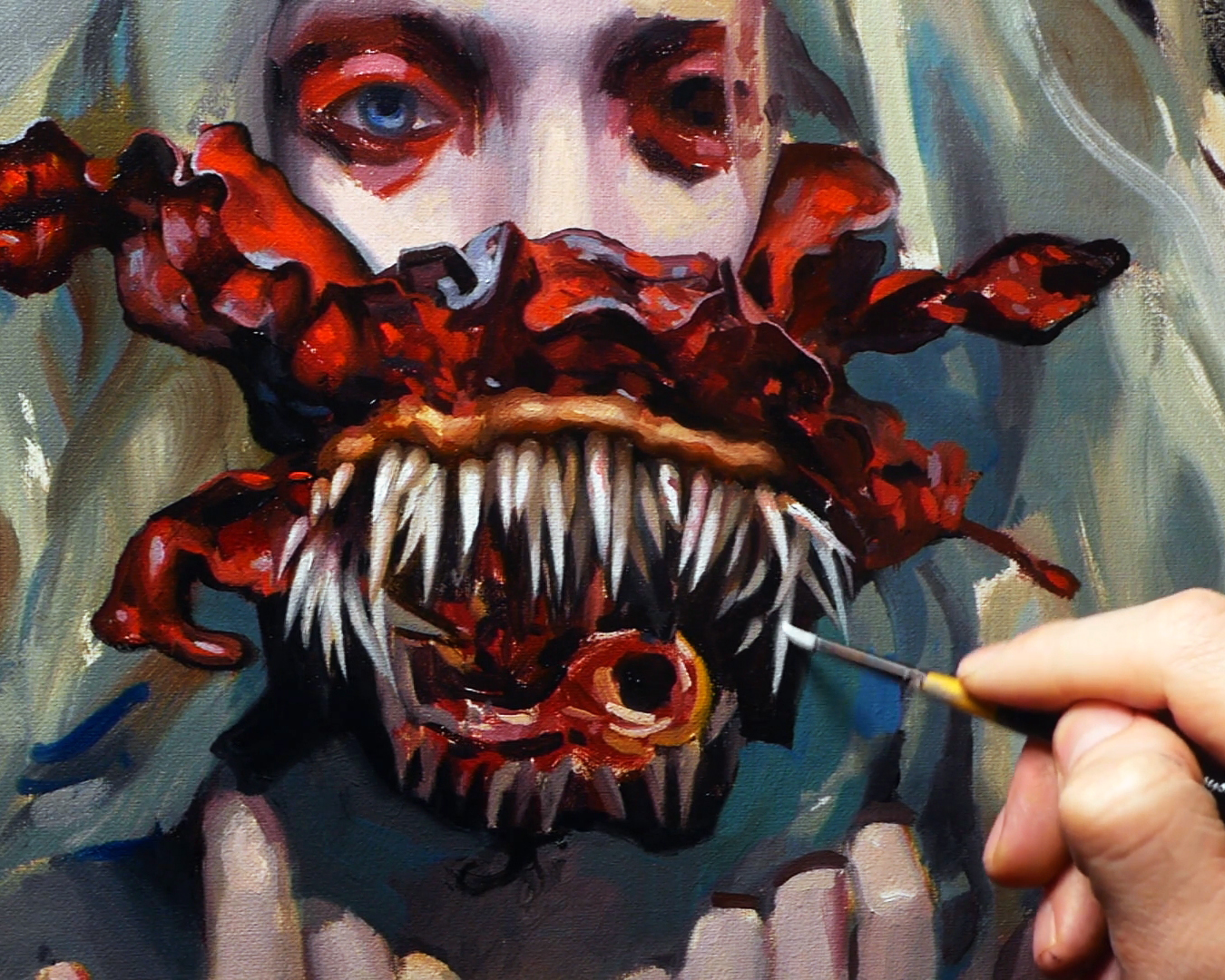 The bulk of this session will be devoted to adding detail to the teeth and inner forms of the mouth, making sure that all the different textures and colours feel distinct.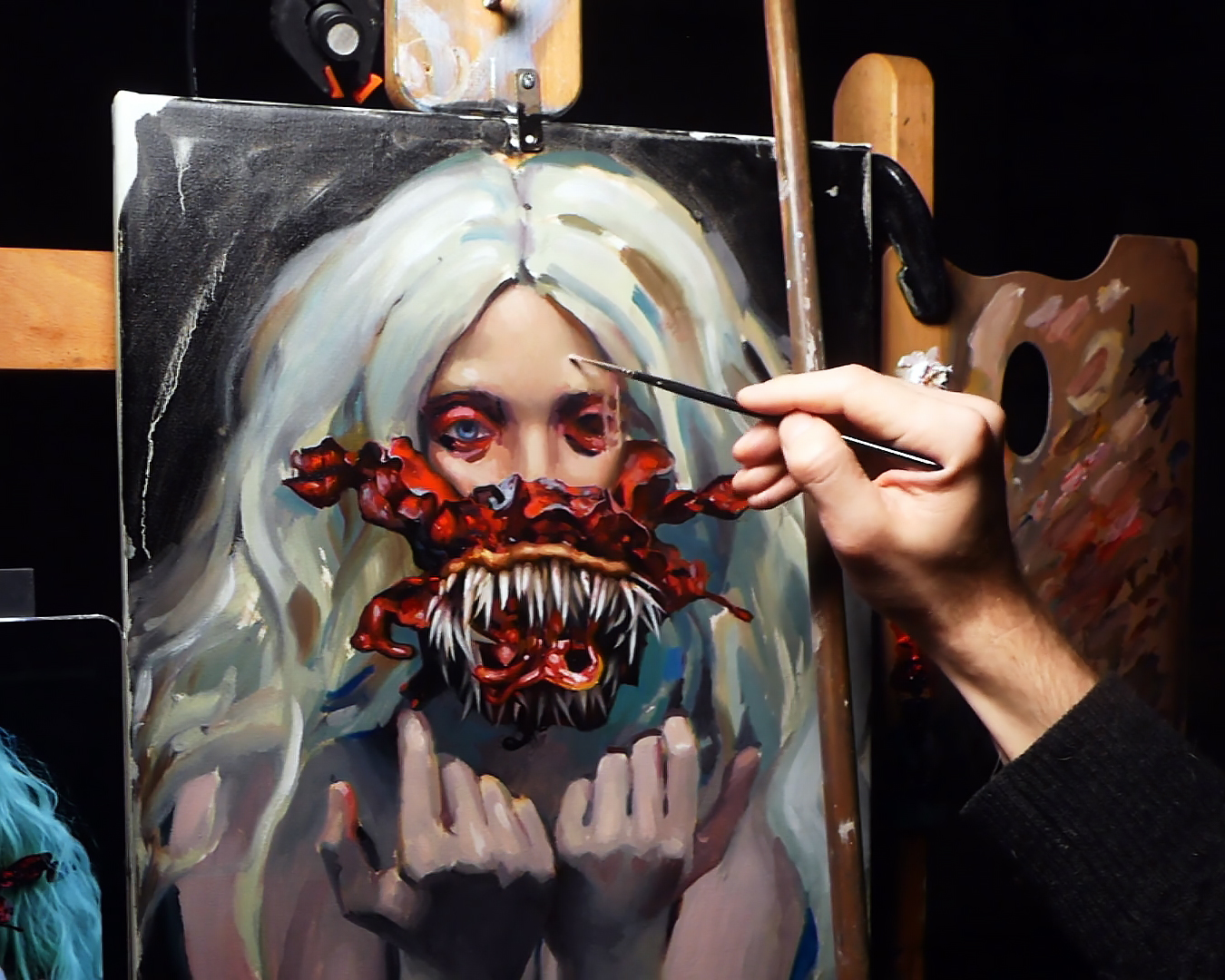 During the final portion of this session you will make any necessary adjustments to the skin tone of the figure in preparation for the final session.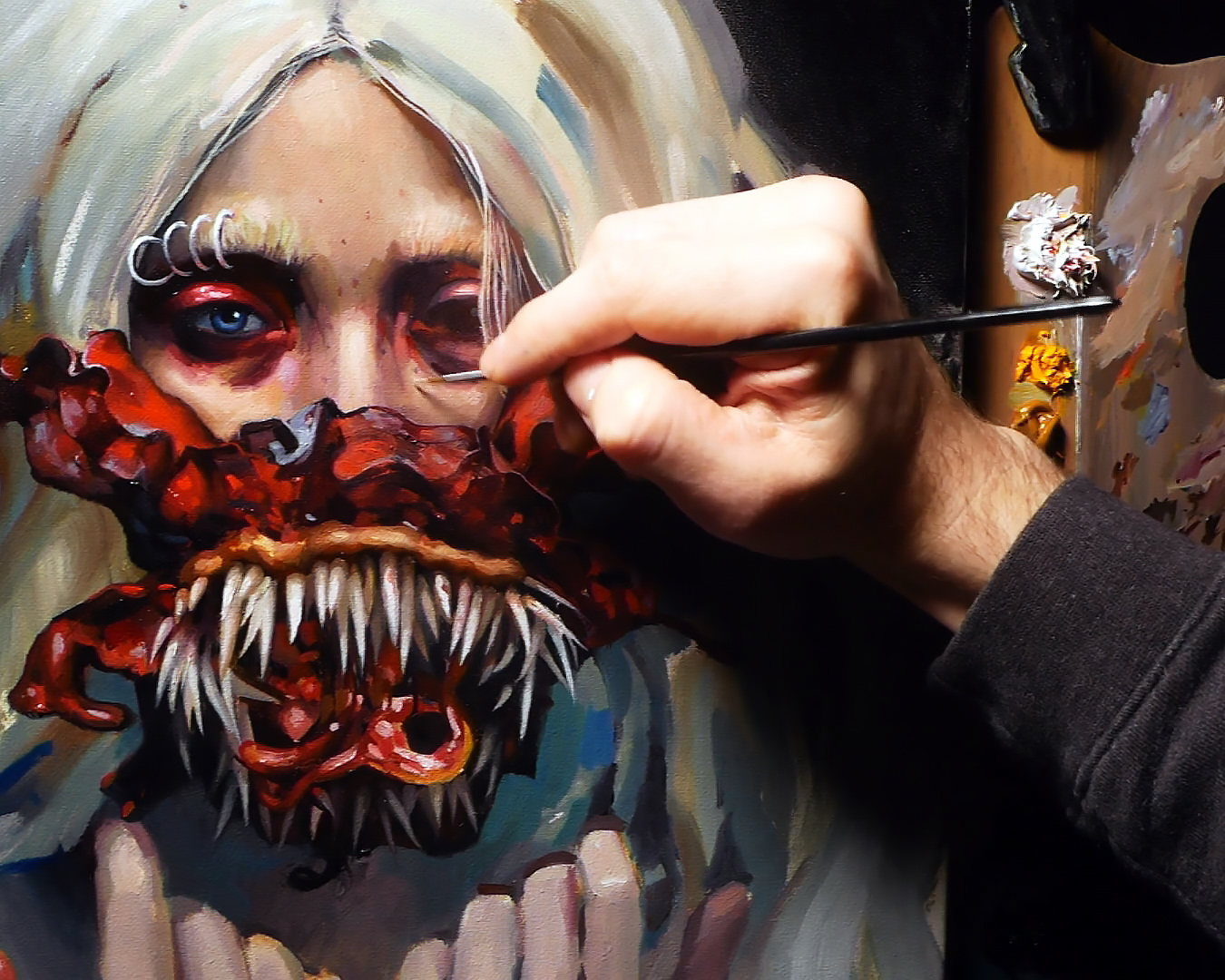 As you develop the smaller forms of the face you will learn how to create convincing colour shifts and give the skin a soft look.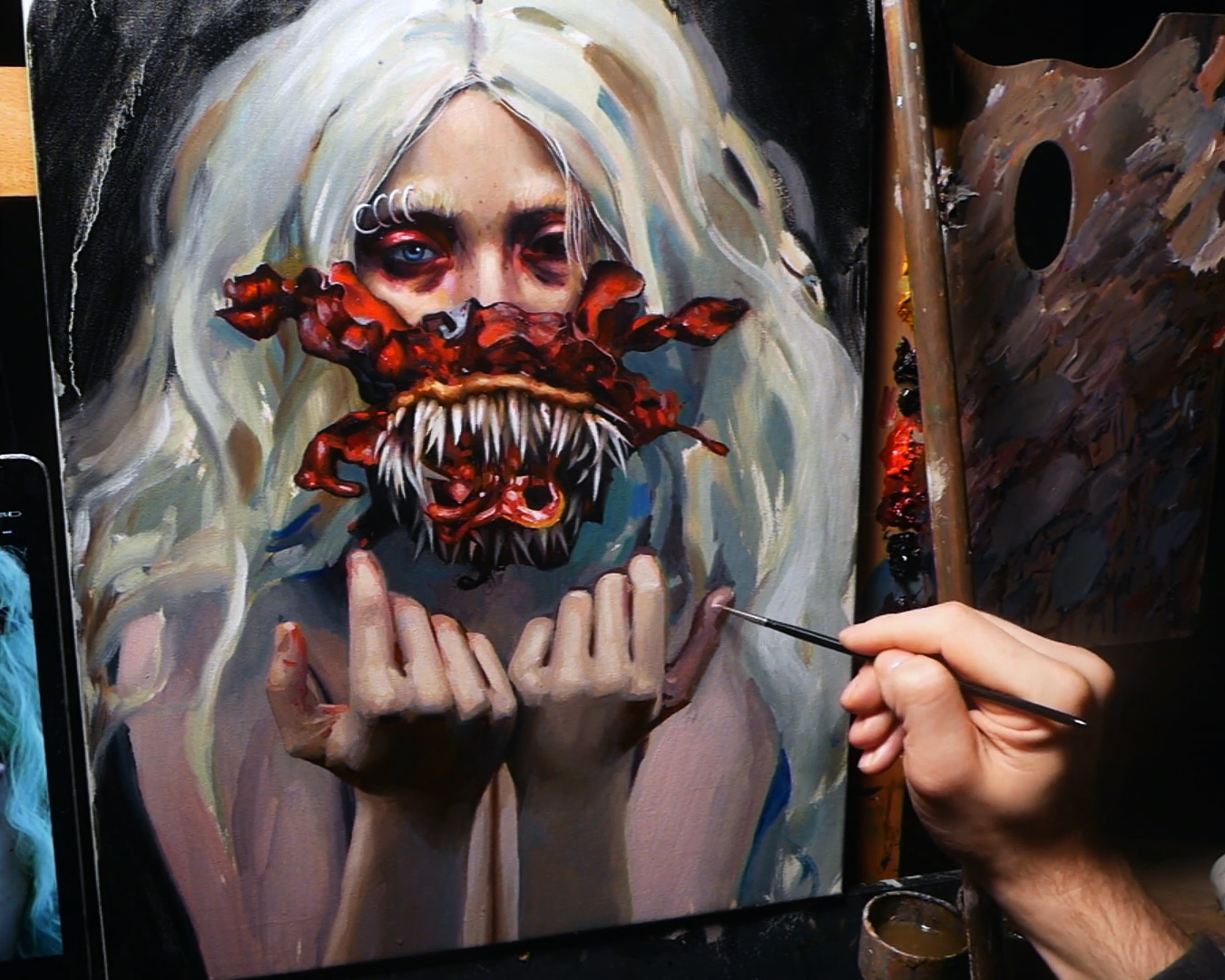 You will then finish the hands using an approach that focuses on the larger shapes and uses simpler brushwork.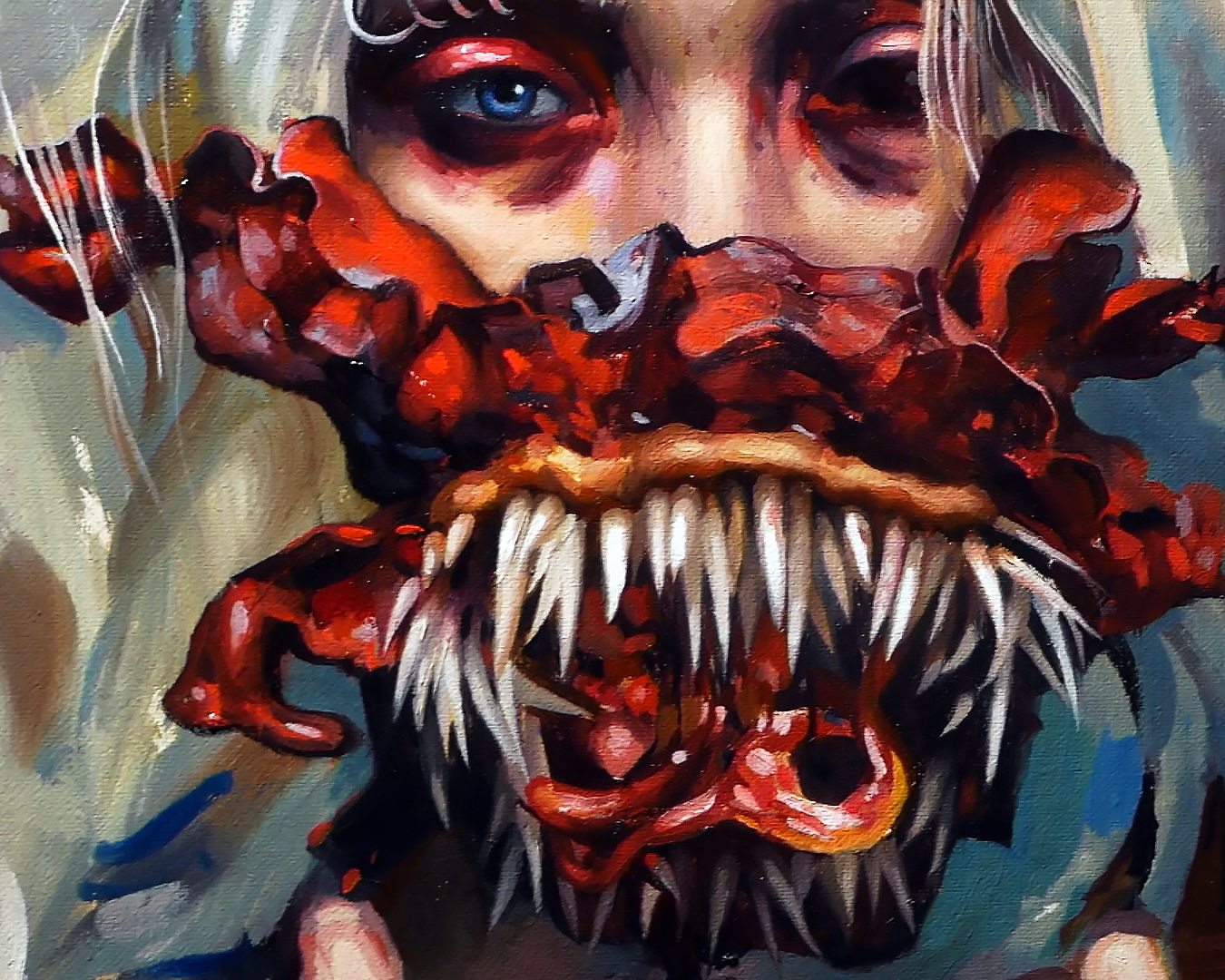 Finally, you will add highlights and dark accents to make the image really pop off the surface of the canvas.