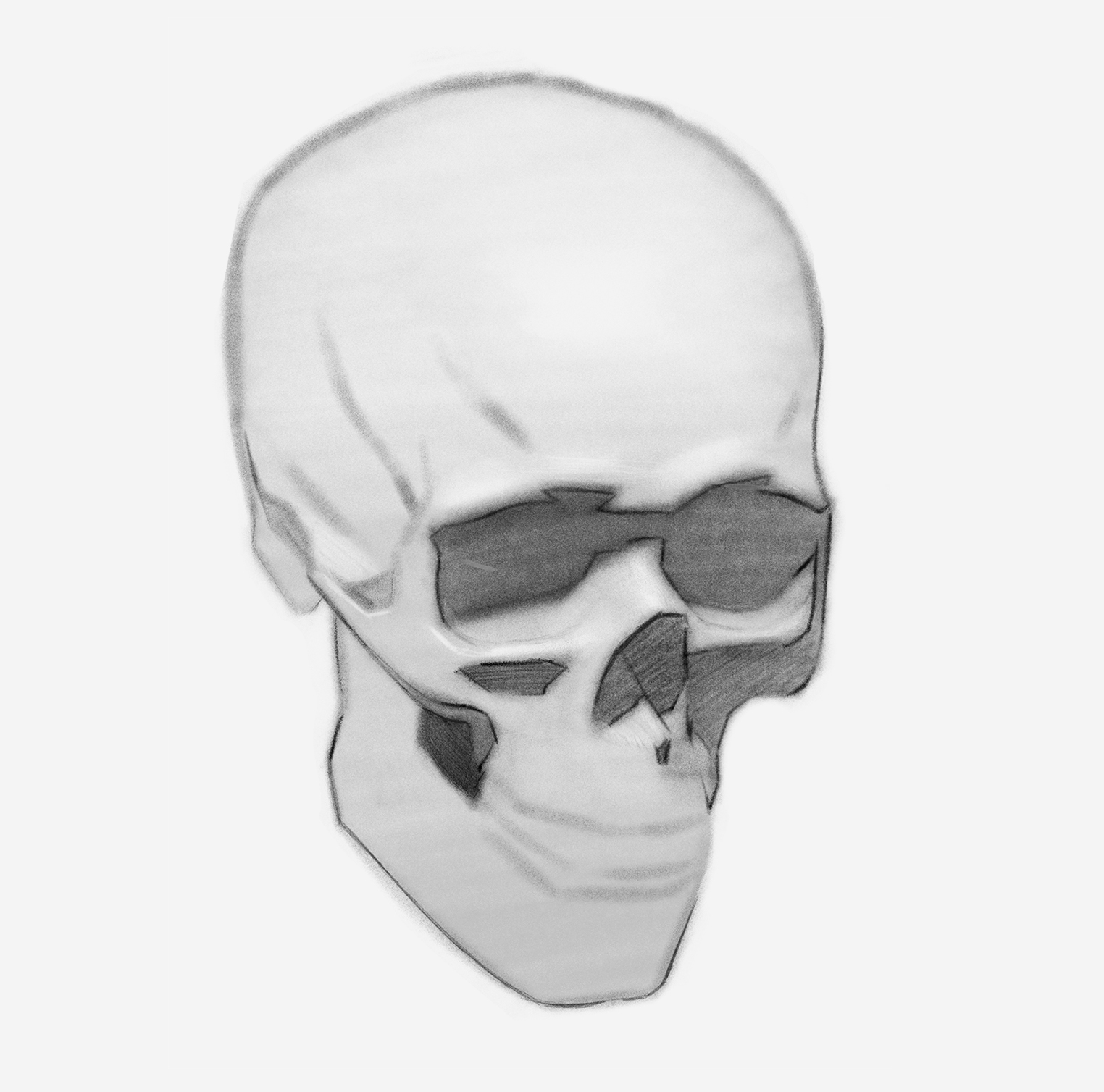 Do you struggle to know where to start when you draw a portrait?
It can be tricky to get all the features in the correct proportion to one another without understanding the basic structures of the head. This lesson will provide you with an overview of the shapes and planes of the skull and how to identify them in your subject so that your drawings feel more solid and realistic.
What's included:
A place on the live online workshop.

Access to a recording of the session afterwards.
This session is part of a series of four workshops that will teach you everything you need to know about drawing portraits. You can take this workshop individually or you can sign up for the complete series and receive a 10% discount off the bundle. 
Find out more about the Portrait Drawing Bundle
What you'll learn
This lesson will introduce the major structures of the head, and explain how these structures relate to portrait drawing. Starting with the basic forms and planes of the skull, we will then look at the features of the face (eyes, nose, mouth and ears). Finally, we will look at how these large and small forms interlink, and underpin any successful portrait drawing and painting.
How this will help you
If you can think about what is going on beneath the surface when you are drawing a portrait, you will find it a lot easier to make it look more realistic and believable.
How we will meet
This live class will take place online via Zoom, all you will need to do is download the program, and login on the day using the details provided once you've signed up.
All students will be able to watch and ask questions throughout the session.
You can download Zoom for your computer, phone or tablet here:
Accessing recordings afterwards
I will be recording the entire session (including all questions and answers), so you will be able to rewatch it afterwards. This is a great way to revise the topics covered or rewatch any specific parts of the process that you had trouble with during the live session.
You will have lifetime access to this recording via your Scumble & Glaze account.
There is usually a delay of up to a week before the recording is available on the website (as I have to spend a bit of time editing and uploading the video). You will receive an email notification as soon as it's ready.
What you will need for the class
This session is a lecture rather than a workshop, so you don't have to work alongside me, but you may find it helpful to have a sketchbook handy if you want to draw alongside me or take any notes.