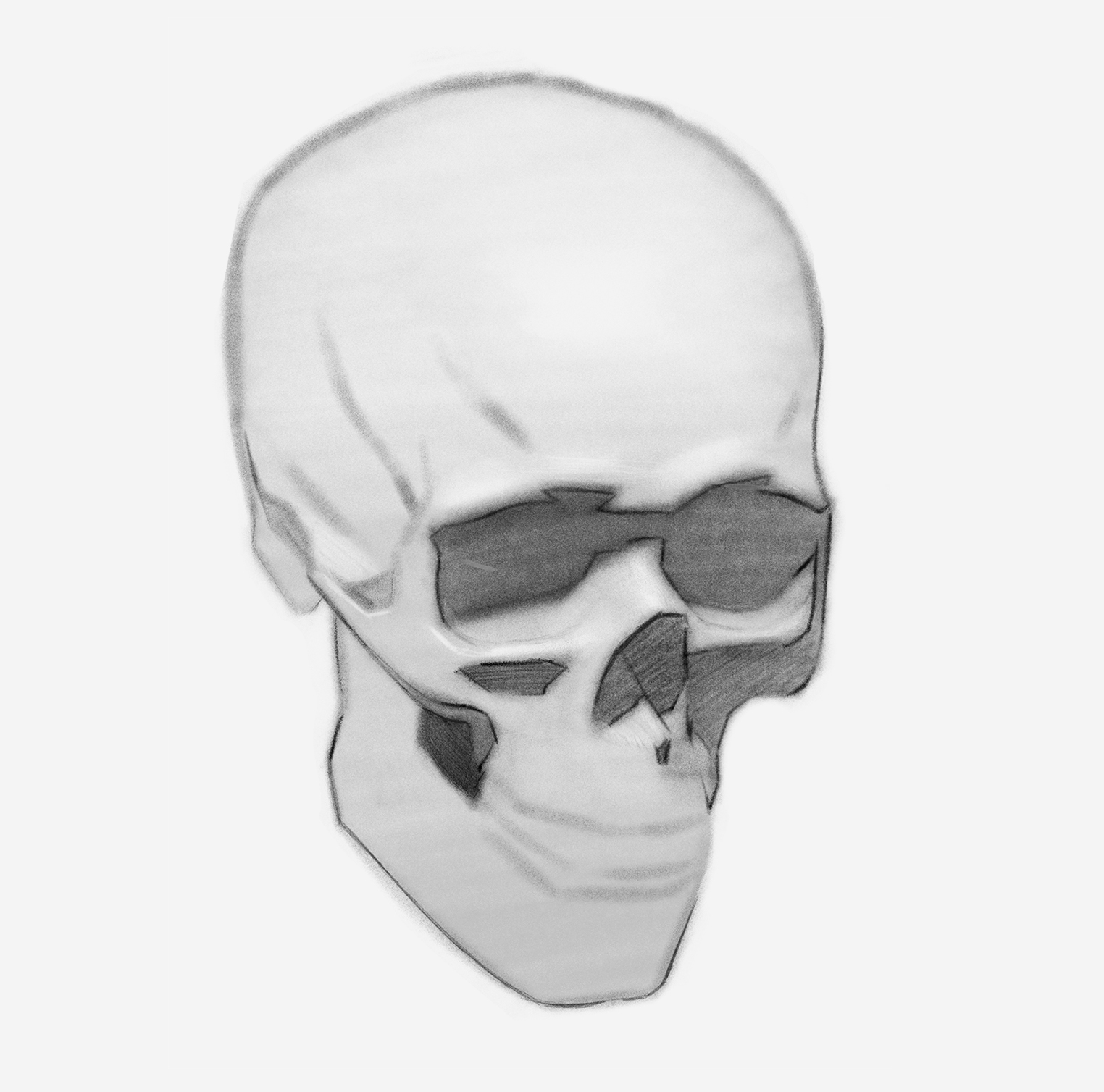 Do you struggle to know where to start when you draw a portrait?
It can be tricky to get all the features in the correct proportion to one another without understanding the basic structures of the head. This lesson will provide you with an overview of the shapes and planes of the skull and how to identify them in your subject so that your drawings feel more solid and realistic.
What's included:
HD recording of the entire 2.5 hr workshop

Portrait + Skull Reference Pack
Recorded during a live online workshop that took place on Monday the 8th of February 2021.

What you'll learn
This lesson will introduce the major structures of the head, and explain how these structures relate to portrait drawing. Starting with the basic forms and planes of the skull, we will then look at the features of the face (eyes, nose, mouth and ears). Finally, we will look at how these large and small forms interlink, and underpin any successful portrait drawing and painting.
How this will help you
If you can think about what is going on beneath the surface when you are drawing a portrait, you will find it a lot easier to make it look more realistic and believable.

Available in days

days after you enroll

Video Lessons
Available in days

days after you enroll

Support Material
Check your inbox to confirm your subscription